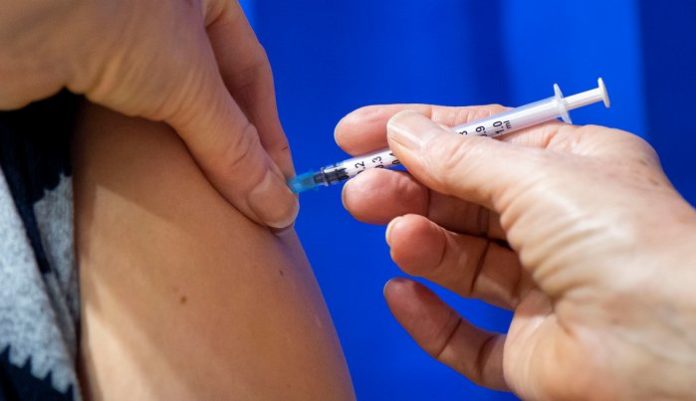 Ohio State University announces COVID vaccination requirement for all students, faculty & staff
Ohio State University President Kristina M. Johnson sent the following message to students, faculty and staff today (Aug. 24).
Dear Students, Faculty and Staff:
The rising prevalence of the more transmissible Delta variant is fueling the resurgence of COVID-19 cases and hospitalizations – including in young and otherwise healthy unvaccinated people. Central, southern and southeastern Ohio have now recorded the highest number of hospitalized COVID-19 patients since January. Further, the number of hospitalized patients in these areas of the state rose an alarming 448% between mid-July and mid-August.
Throughout the pandemic, the university has taken measures to help keep our Ohio State community safe and healthy. With Monday's news that the U.S. Food and Drug Administration has granted full approval to the Pfizer-BioNTech vaccine, Ohio State will now require every student, faculty and staff member to be vaccinated against COVID-19. The university is taking this step because vaccines are the safest and most effective form of protection against COVID-19. We are focused on enhancing the health and safety of our community. This step will increase our ability to support our students in continuing their educational experiences as well as help protect our current and the state's future workforce.
Scientists have learned a significant amount about the Delta variant, and this research underscores why being vaccinated is critical to combating COVID-19. Studies show that the Delta variant can be orders of magnitude (in one study, 1,000 times) more severe and it affects younger people in higher percentages than the original coronavirus strain. Additionally, vaccinated individuals can transmit the Delta variant – at least for the first few days that they are infected – even if they are not sick themselves. These factors combined mean it is also much more transmissible than the initial strains of COVID-19.
The good news is that vaccinated individuals, though they can get COVID-19, are less contagious than unvaccinated individuals and they are significantly less likely to be hospitalized or die from the virus. Masks also continue to be an effective tool at combating the spread of COVID-19. That is why we are implementing our vaccine requirement with urgency as well as continuing our protocol to require everyone to wear masks indoors regardless of vaccination status.
The deadline for all Ohio State students, faculty and staff to have at least the first dose is Friday, October 15, 2021. For people receiving a two-dose sequence, the second dose deadline is November 15, 2021. This vaccination requirement mirrors the Wexner Medical Center's announcement. More than 73% of our community has had at least one shot already, and this step will further protect us all. We also stand the best chance of continuing to enjoy the traditions that we love throughout the academic year with higher vaccination rates in our campus community.
If you have already been vaccinated, thank you. Details about the reporting process will be announced in the coming weeks.
Getting your vaccine is free and easy:
You can walk in for an appointment today or schedule one on Ohio State's Columbus campus or at Wexner Medical Center locations around central Ohio. There are also sites throughout the state of Ohio, including in the communities in which the university's campuses are located, so it is easy to find a location near you.
The Pfizer-BioNTech vaccine is currently the only FDA fully approved vaccine, though Moderna, Johnson & Johnson or World Health Organization-approved vaccines will also be accepted to meet this requirement. Please note that boosters may be required in the future. A limited set of exemptions will be approved on a case-by-case basis (read more about the exemptions). Additional information, including non-compliance measures, is available on the Safe and Healthy Buckeyes website.
There is strong support for this requirement in our community, including student, faculty, staff and university leadership. From the beginning of the pandemic, we have made data-driven, science-based decisions and followed the guidance of medical and public health professionals, including the U.S. Centers for Disease Control and Prevention and state and local public health partners. The health and safety of our community is and always will be a top priority. Thank you for doing your part to protect our campus community.
Sincerely yours,
Kristina M. Johnson, PhD
President
Facebook Comments
Giants vs. Cowboys Thanksgiving Day Game Makes History With 42 Million Viewers

The football game that took place on Thanksgiving Day between the Dallas Cowboys and the New York Giants set a record. It was the most-watched NFL regular-season game on network television in NFL history.
The Cowboys defeated the Giants with a 28-20 victory.
Besides just the usual tradition of watching football on Thanksgiving, there are other reasons why this game was so popular.
First, the Cowboys and Giants are popular teams whose cities hold the No.1 and No. 5 media markets in the U.S.
The game also showed two 7-3 teams visibly in the playoff possibilities. The Giants are in the first year of rebuilding under general manager Joe Schoen and head coach Brian Daboll. However, they started the season off surprisingly and have won games against division leaders, the Tennessee Titans and Baltimore Ravens.
At the same, the Cowboys are doing well, being said to have the No. 1 scoring defense. Linebacker Micah Parsons is leading with 12 sacks himself.
The game was close until the fourth quarter.
At halftime, the Giants were beating the Cowboys 13-7. But, the Cowboys came back with three consecutive second-half touchdowns which put the score at 28-13. The Giants touchdown with eight seconds ended the scoring.
Neither team will play again until Sunday, December 4. The Giants will play the Washington Commanders, and the Cowboys will play the Indiana Colts.


Post Views:
14
Giants vs. Cowboys Thanksgiving Day Game Makes History With 42 Million Viewers
Parents Charged After Leaving Two-Year-Old Home Alone While Going Out Of State

Parents from South Carolina have been taken into custody after leaving their 2-year-old child at home alone as they went to New York, the Charleston Police Department said.
Authorities say that on November 17, close to 2 p.m., they arrived to a residence after receiving information about a toddler being by themselves in an apartment.
Court documents show that someone told police that the child's father sent a text message indicating that he was in New York for business purposes.
Because the apartment complex couldn't reach anyone inside of the apartment, they conducted an emergency walk-through.
Records state that a child was discovered asleep on a bed in the living room.
Authorities stated that the child woke up and wanted his empty water bottle. Besides a dirty pamper, the toddler was in good condition and was transported to a hospital through a foster care provider.
Police say that they attempted to contact the father and mother but were unable to do so.
Later, 24-year-old Donald Gekonge, the father of the child, reached out to the complex and talked to police. He reportedly told them that he had left at 6 a.m. that morning, and he was "only a few states away."
Eventually, he stated that he was in New York for business, and he was unaware of who was caring for his toddler. However, he believed that it was the mother of the child, Darline Aldrich.
Then, later on, Gekonge's story evolved even more. He admitted that Aldrich was in New York, as well, for an emergency.
Gekonge and Aldrich were apprehended on charges of unlawful conduct toward a child.
Gekonge's bond was set at $50,000, and Aldrich's bond was placed at $75,000.


Post Views:
13
Parents Charged After Leaving Two-Year-Old Home Alone While Going Out Of State
Top 5 Drug-Related Arrests Caught on Bodycam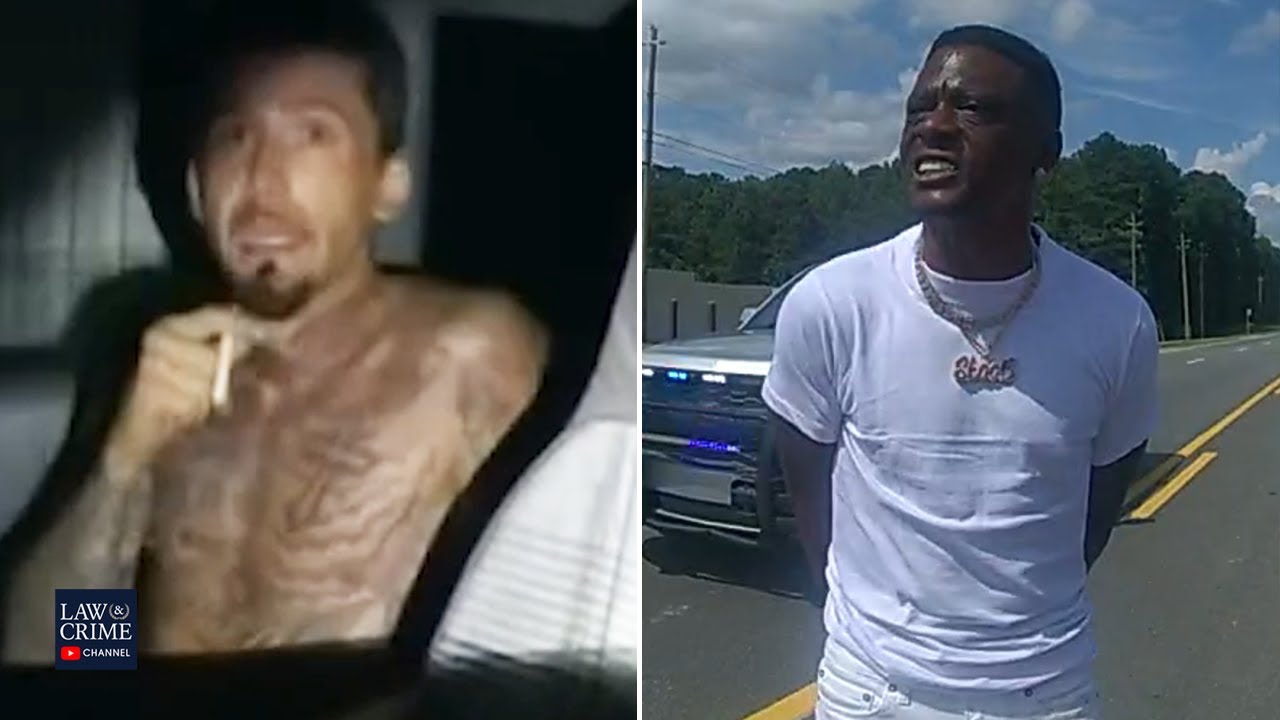 The Law&Crime Network's Angenette Levy and retired DEA agent Steve Murphy break down five drug-related arrests caught on bodycam by (more…)