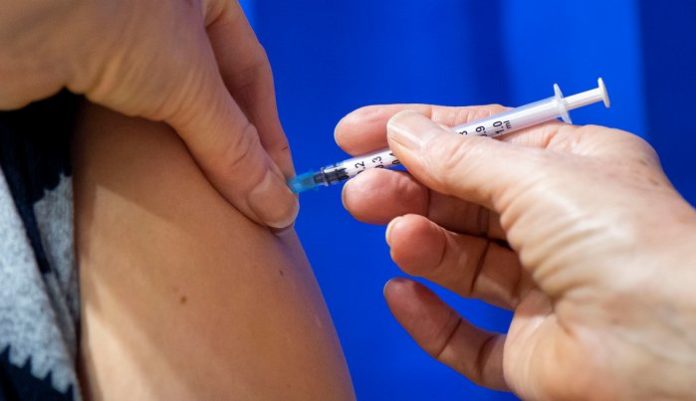 Ohio State University announces COVID vaccination requirement for all students, faculty & staff
Ohio State University President Kristina M. Johnson sent the following message to students, faculty and staff today (Aug. 24).
Dear Students, Faculty and Staff:
The rising prevalence of the more transmissible Delta variant is fueling the resurgence of COVID-19 cases and hospitalizations – including in young and otherwise healthy unvaccinated people. Central, southern and southeastern Ohio have now recorded the highest number of hospitalized COVID-19 patients since January. Further, the number of hospitalized patients in these areas of the state rose an alarming 448% between mid-July and mid-August.
Throughout the pandemic, the university has taken measures to help keep our Ohio State community safe and healthy. With Monday's news that the U.S. Food and Drug Administration has granted full approval to the Pfizer-BioNTech vaccine, Ohio State will now require every student, faculty and staff member to be vaccinated against COVID-19. The university is taking this step because vaccines are the safest and most effective form of protection against COVID-19. We are focused on enhancing the health and safety of our community. This step will increase our ability to support our students in continuing their educational experiences as well as help protect our current and the state's future workforce.
Scientists have learned a significant amount about the Delta variant, and this research underscores why being vaccinated is critical to combating COVID-19. Studies show that the Delta variant can be orders of magnitude (in one study, 1,000 times) more severe and it affects younger people in higher percentages than the original coronavirus strain. Additionally, vaccinated individuals can transmit the Delta variant – at least for the first few days that they are infected – even if they are not sick themselves. These factors combined mean it is also much more transmissible than the initial strains of COVID-19.
The good news is that vaccinated individuals, though they can get COVID-19, are less contagious than unvaccinated individuals and they are significantly less likely to be hospitalized or die from the virus. Masks also continue to be an effective tool at combating the spread of COVID-19. That is why we are implementing our vaccine requirement with urgency as well as continuing our protocol to require everyone to wear masks indoors regardless of vaccination status.
The deadline for all Ohio State students, faculty and staff to have at least the first dose is Friday, October 15, 2021. For people receiving a two-dose sequence, the second dose deadline is November 15, 2021. This vaccination requirement mirrors the Wexner Medical Center's announcement. More than 73% of our community has had at least one shot already, and this step will further protect us all. We also stand the best chance of continuing to enjoy the traditions that we love throughout the academic year with higher vaccination rates in our campus community.
If you have already been vaccinated, thank you. Details about the reporting process will be announced in the coming weeks.
Getting your vaccine is free and easy:
You can walk in for an appointment today or schedule one on Ohio State's Columbus campus or at Wexner Medical Center locations around central Ohio. There are also sites throughout the state of Ohio, including in the communities in which the university's campuses are located, so it is easy to find a location near you.
The Pfizer-BioNTech vaccine is currently the only FDA fully approved vaccine, though Moderna, Johnson & Johnson or World Health Organization-approved vaccines will also be accepted to meet this requirement. Please note that boosters may be required in the future. A limited set of exemptions will be approved on a case-by-case basis (read more about the exemptions). Additional information, including non-compliance measures, is available on the Safe and Healthy Buckeyes website.
There is strong support for this requirement in our community, including student, faculty, staff and university leadership. From the beginning of the pandemic, we have made data-driven, science-based decisions and followed the guidance of medical and public health professionals, including the U.S. Centers for Disease Control and Prevention and state and local public health partners. The health and safety of our community is and always will be a top priority. Thank you for doing your part to protect our campus community.
Sincerely yours,
Kristina M. Johnson, PhD
President
Facebook Comments
Terrell High School Student, Ja'Naria Jackson, 16, Wins Two Gold Medals At The 2022 Texas Track & Field State Championships

16-year-old Ja'Naria Jackson, from Terrell High School, has made great accomplishments in the sport that she loves.
Last week, the sophomore competed in the 2022 Texas Track & Field State Championships meet in Austin, Texas. On Thursday evening, Jackson ran in Lane 4 and was victorious over runners from all over the state. She ran 11.74 seconds in the 100m.
As others cheered for her, Jackson ran again. This time she ran 23.69 seconds in the 200m.
In close to two hours, Jackson clinched two State Championships. She has stated that her long days and nights and her persistence has led to her victories.
"… It actually is a blessing. I'm proud, but I will most definitely be coming harder next year," she said.
Jackson attributes her motivation to self-improvement. She strives to better her time, form, method of coming out of the block, and winning at state.
Her regular regimen includes running, block work, and sled pulling. To add, she doesn't take breaks in the summer but works with a personal trainer.
"This has been a wonderful year and hopefully a better year next year," Jackson said.


Post Views:
345
Terrell High School Student, Ja'Naria Jackson, 16, Wins Two Gold Medals At The 2022 Texas Track & Field State Championships
Rapper T-Pain Moves Concert From Deep Ellum To Grand Prairie

Rapper T-Pain is changing his concert schedule. He is taking his 'Road to Wisconsin Tour' further in North Texas after it was supposed to be in Dallas.
The concert was set to take place on May 18 at The Factory in Deep Ellum. It will now occur on June 24 at the Texas Trust CU Theatre in Grand Prairie.
Last month, T-Pain took to social media to question why tickets sales weren't going so well.
"Dallas, what are you doing? I wore cowboy hats many times.. used to raise horses. I feel like I'm part of the city, you know?…wore a regular cowboy and Dallas Cowboys. I've done both! WTF!" Pain stated.
Dallas Mayor Eric Johnson heard about the rapper's comments. He let Pain know that Dallas was safe although many of his fans stated otherwise.
"Dallas is the only Top 10 city in the U.S. where violent crime fell last year and overall crime is down…," Johnson tweeted. "So, you and your concertgoers should feel safe here." Johnson added this comment while tagging Dallas Police Chief Eddie Garcia in the tweet.
However, even though crime decreased last year, there have been multiple shootings that have occurred in Deep Ellum in the last few months. This has resulted in T-Pain moving his concert to Grand Prairie.
Tickets that have been bought for the May show will be valid for the rescheduled show in June.


Post Views:
2,338
Rapper T-Pain Moves Concert From Deep Ellum To Grand Prairie
Netflix Lays Off Close To 150 Employees

Weeks after Netflix reported its first loss in subscribers since 2011, the company has laid off about 150 employees.
"As we explained on earnings, our slowing revenue growth means we are also having to slow our cost growth as a company. So sadly, we are letting around 150 employees go today, mostly U.S.-based," Netflix announced on Tuesday.
The amount of people laid off is close to 2% of Netflix's employees. Those affected will be given a severance package, starting at four months although it could be subject to change.
In April, a financial report detailed that the streaming service lost about 200,000 subscribers in the first quarter. They have added that they are set to lose another 2 million subscribers in the second quarter.
Netflix has attributed the war in Ukraine and harsh competition as reasons why they have lost subscribers.
As of now, Netflix has 221.6 million subscribers. They are still ahead of their competition.
The company is planning on aggressively monitoring password-sharing. They are also planning to start a "lower-priced ad-supported tier," before the year is over. Their objective is to increase finances and subscribers.
Furthermore, the streaming service has a variety of payment tiers. The plan that most users pay for is $15.49 per month. The price of the lower ad-supported tier hasn't been released.
Other streaming platforms have some of the same offerings. For instance, HBO's ad-free service runs for $15 per month. Their services that contain commercials are $10 per month.


Post Views:
223