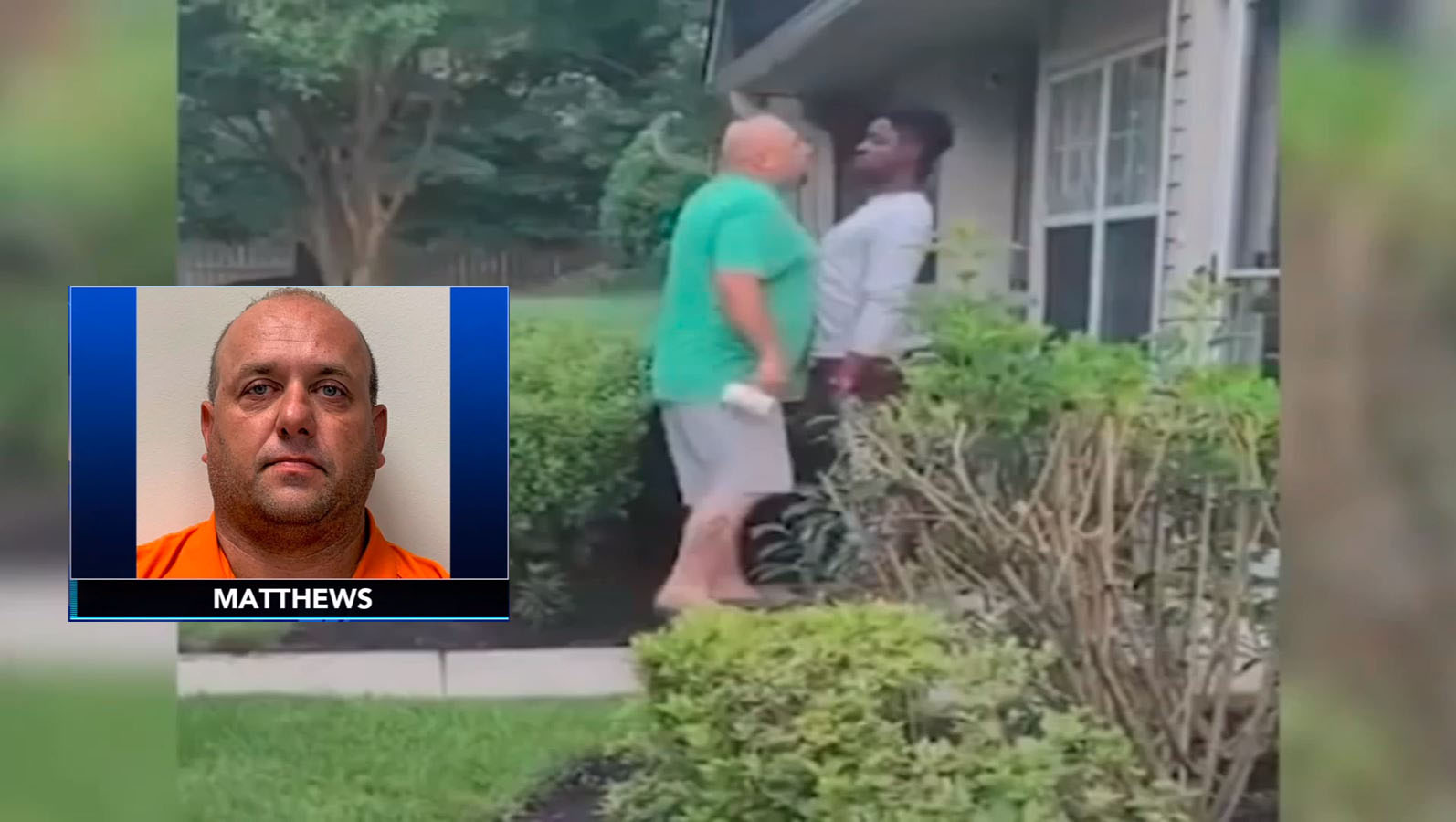 New Jersey man caught in racist tirade called a high risk of danger to the community, by judge; new evidence revealed
MOUNT LAUREL, New Jersey – A white man captured on video yelling racist slurs at his Black neighbors in New Jersey, and later arrested on harassment and more than a dozen other charges, will remain in jail pending his trial, a judge ruled Wednesday.
Edward C. Mathews, 45, of Mount Laurel, who stood silently from Burlington County jail during a remotely held detention hearing, poses a "high risk of danger to the community," Superior Court Judge Terrence Cook said Wednesday.
His actions in a viral video are what ignited the outrage, and got the attention of the courts.
The video captured Mathews yelling racial slurs at one of his neighbors and taunting others.
t turns out that nearly a dozen previous incidents took place dating back to April of last year.
Burlington County Assistant Prosecutor Jamie Hutchinson revealed major evidence against the 45-year-old in court.
"He was shooting up cars this entire time, he was throwing rocks at cars and he was smearing feces on cars. The ammunition confirms this and it's not a leap to assume that it would escalate his behavior if he was in fact released and that ammunition could be aimed at a person next time," Hutchinson said.
Prosecutors have charged Mathews with 14 counts, including harassment, stalking and weapons counts.
Hutchinson on Wednesday said Mathews began harassing homeowners association board members, who were all of color, over a year ago, including by smashing windows of a neighbor's vehicle with a rock and smearing their car with fecal matter.
Hutchinson also said the FBI had determined that handwriting on a note to a neighbor matched Mathews'. The note came amid Mathews disagreement with Black homeowners association board members and after a former board member he pressured had moved, according to Hutchinson.
The note said "one down only a few more to go," the prosecutor said.
Mathews attorney, Anthony Rizzo, argued against the evidence obtained under an extreme risk protective order saying it was faulty because Mathews posed no risk at the time because he was already in jail. He also argued that prosecutors' inclusion of medical records from the 1990s and early 2000s and prior criminal history were too remote to be considered.
But it was that very evidence that led the judge to the decision of denying his release.
The judge's ruling ran contrary to a computer-generated assessment that indicated Mathews could be released from jail, but Cook said he also took into consideration that Mathews had 20 prior convictions. He also said he considered other factors, including the "racially derogatory language."
Wednesday's hearing marked the first time Mathews appeared in court on these charges. He stood in an assembly room at the county jail during the proceedings, wearing orange and with his arms behind him. He did not speak.
Mathews will remain locked up in Burlington County until his trial and has seven days to appeal.
His next court date will be on August 25th.
Many residents are relieved knowing Mathews is still behind bars. One grandmother says she feels more secure taking care of her young grandchild in the neighborhood now.
"I feel safer that my two grandchildren won't have a crazy man in the neighborhood," said Myrna Harris.
RACIST TIRADE CAUGHT ON VIDEO
The case made headlines when video showing Mathews using racist slurs at his Black neighbors appeared online.
Police charging documents say the confrontation happened after Mathews knocked on the door of his neighbors demanding to see the husband, who is Black. His wife, who is white, called police, and another neighbor met Mathews on the stoop and walkway to the neighbors' house to help them deal with Mathews.
That was the second call police got Friday about Mathews, according to the documents.
A Black woman in the neighborhood called police earlier saying Mathews was harassing her, approaching her front door and shouting racial slurs, according to prosecutors. She had previously told police she suspected Mathews of "criminal mischief" involving her car.
A doorbell camera captures Mathews bringing his dogs to her front yard, repeating a racial slur and thrusting his hips in a vulgar way after police responded and talked to him, prosecutors said.
On Wednesday, Hutchinson said Mathews behaved similarly with another neighbor who later left the housing complex, something he implies in videos posted online.
South Carolina Governor Declares State of Emergency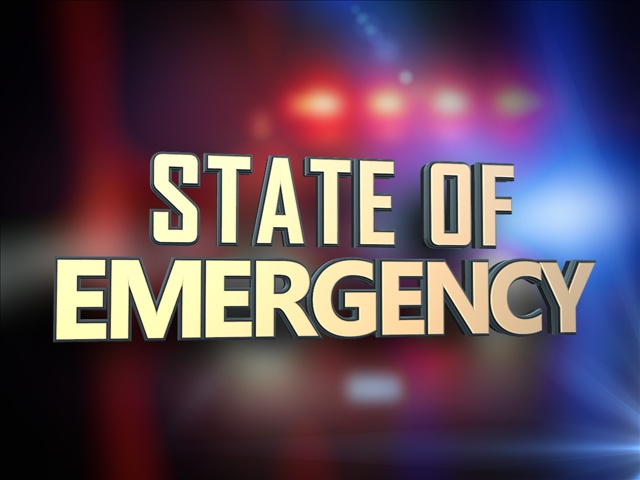 COLUMBIA, S.C. – Governor Henry McMaster today signed an executive order declaring a state of emergency and activating the state's emergency operations plan, which enables state agencies to prepare for Hurricane Ian's potential impact to the state. The governor's order directs the South Carolina Emergency Management Division to coordinate with all relevant state agencies and to be prepared to respond to any requests for state assistance from county emergency managers.
"It's still too early to know exactly how Hurricane Ian will affect South Carolina, but preparations at the state level are well underway, and this declaration of emergency is another step in that process," said Gov. Henry McMaster. "We do know we'll see a lot of rain and significant storm surge on our coastline over the coming days – now is the time for each South Carolina to make plans for every contingency and be prepared."
BREAKING: Hurricane Ian makes landfall near Cayo Costa, Florida as a powerful Category 4 storm – https://t.co/EXqGp0G0l2

— Breaking911 (@Breaking911) September 28, 2022
Facebook Comments



News by Breaking911
SHOCK VIDEO: N.C. Police Officer Shot at Point-Blank Range By 14-Year-Old Boy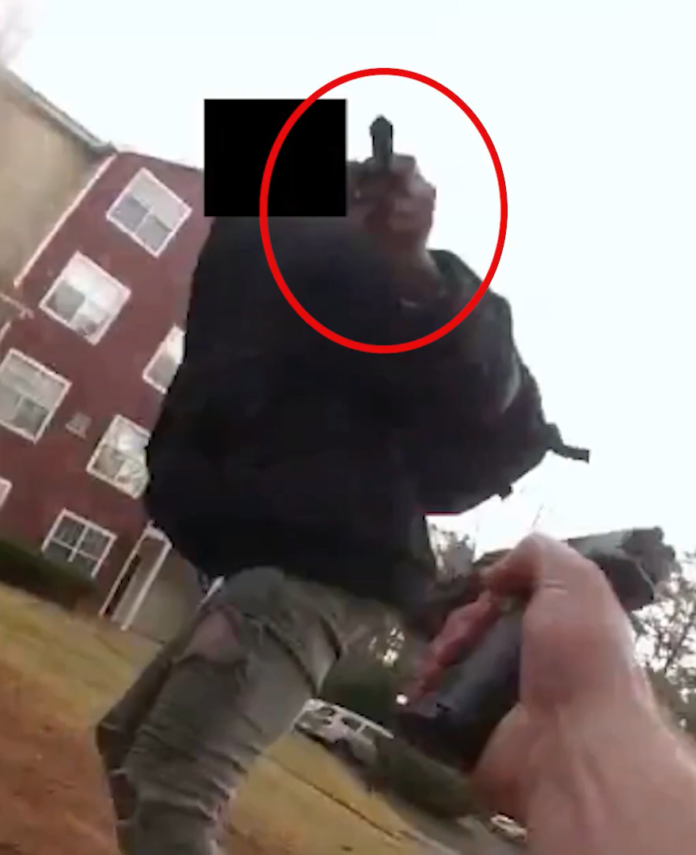 CHARLOTEE, NC (Scroll down for video) – ​On Monday, December 27, 2021, officers were dispatched to a Larceny from Vehicle in progress call for service in the 6100 block of Winged Elm Court. The caller also advised that the suspect had pointed a firearm at a nearby citizen. Responding officers made contact with the suspect, who fled on foot. At the time, it was not known that the suspect was a juvenile. During a brief foot chase, the armed suspect fired at the pursuing officer, Elliott Whitley, striking Whitley in the shoulder. Officer Whitley returned fire and the suspect was not struck.
The suspect continued to run with the weapon towards a heavily populated apartment complex as well as in the direction of other responding officers who were able to take the suspect into custody.
Officer Whitley was transported to an area hospital and was treated for non-life-threatening injuries. The suspect was later identified as a 14-year-old who had an extensive felony history including charges in 46 criminal cases dating back as far as 2014.
The CMPD Homicide Unit responded to the scene to lead the investigation, and Crime Scene Investigation responded to collect physical evidence. Representatives of the Mecklenburg County District Attorney's Homicide Prosecution Team also responded to assist.
As is standard procedure with any officer-involved shooting, the Internal Affairs Bureau conducted a separate but parallel investigation to determine whether CMPD policies and procedures were adhered to during the incident.
The investigation determined that Officer Whitley was justified in his actions, including returning fire, due to the deadly threat posed by the suspect.
Officer Whitley was placed on paid administrative leave, which is standard policy whenever an officer discharges a service weapon. For additional information about this case, please refer to the report: 20211227-0720-01.
Facebook Comments



News by Breaking911
Kevin Spacey Pushes to Limit Testimony From Ghislaine Maxwell Witness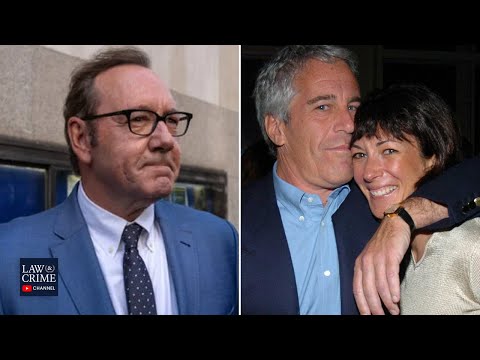 Lawyers for actor Kevin Spacey are trying to bar an expert who testified in convicted sex trafficker Ghislaine Maxwell's federal (more…)