Hermitage, Tennessee – Anthony Thomas will be arrested on charges of felony vandalism, misdemeanor vandalism and attempted aggravated trespassing following his discharge from the hospital where he is being treated for lacerations and other injuries resulting from breaking windows and causing a disturbance in his neighborhood late Monday night.
Thomas, 48, was employed as a sergeant with Nashville International Airport Police. He has since been fired.
At 10:35 p.m. Monday, a resident on Brookmeadow Lane reported that someone was breaking out the windows of her home. At least five large windows were shattered on two sides of the house. The resident was alone, retreated into a bedroom closet and armed herself with a pistol. She accidently fired one shot. The bullet went through the wall of her home and into a neighbor's house opposite from Thomas' location. No one was hurt.
At 10:38 p.m., a resident on Remington Park Road reported that someone broke out a window and damaged a glass storm door before trying to enter the home through the front door. That resident fired two shots as the door began to open. No one was hit.
Hermitage Precinct officers arrived quickly and detained Thomas in a front yard. He was bleeding from his arms and face, was speaking erratically and may have been experiencing a mental crisis.
An AR-15 style rifle and ballistic armor were found on the roof of his home next to a shattered window. There was no indication that the gun had been fired.
He was transported to Vanderbilt University Medical Center for treatment.
BNA released this statement:
Today, we learned that an officer with the Nashville International Airport (BNA) Department of Public Safety was apprehended by the Metropolitan Nashville Police Department (MNPD) for vandalism and breaking into several homes. He was not on duty at BNA at the time and is no longer employed by the Metropolitan Nashville Airport Authority. Safety and security of our airports is our top priority at the Authority, and we will continue to work with MNPD as they investigate this incident.
Facebook Comments
Giants vs. Cowboys Thanksgiving Day Game Makes History With 42 Million Viewers

The football game that took place on Thanksgiving Day between the Dallas Cowboys and the New York Giants set a record. It was the most-watched NFL regular-season game on network television in NFL history.
The Cowboys defeated the Giants with a 28-20 victory.
Besides just the usual tradition of watching football on Thanksgiving, there are other reasons why this game was so popular.
First, the Cowboys and Giants are popular teams whose cities hold the No.1 and No. 5 media markets in the U.S.
The game also showed two 7-3 teams visibly in the playoff possibilities. The Giants are in the first year of rebuilding under general manager Joe Schoen and head coach Brian Daboll. However, they started the season off surprisingly and have won games against division leaders, the Tennessee Titans and Baltimore Ravens.
At the same, the Cowboys are doing well, being said to have the No. 1 scoring defense. Linebacker Micah Parsons is leading with 12 sacks himself.
The game was close until the fourth quarter.
At halftime, the Giants were beating the Cowboys 13-7. But, the Cowboys came back with three consecutive second-half touchdowns which put the score at 28-13. The Giants touchdown with eight seconds ended the scoring.
Neither team will play again until Sunday, December 4. The Giants will play the Washington Commanders, and the Cowboys will play the Indiana Colts.


Post Views:
14
Giants vs. Cowboys Thanksgiving Day Game Makes History With 42 Million Viewers
Parents Charged After Leaving Two-Year-Old Home Alone While Going Out Of State

Parents from South Carolina have been taken into custody after leaving their 2-year-old child at home alone as they went to New York, the Charleston Police Department said.
Authorities say that on November 17, close to 2 p.m., they arrived to a residence after receiving information about a toddler being by themselves in an apartment.
Court documents show that someone told police that the child's father sent a text message indicating that he was in New York for business purposes.
Because the apartment complex couldn't reach anyone inside of the apartment, they conducted an emergency walk-through.
Records state that a child was discovered asleep on a bed in the living room.
Authorities stated that the child woke up and wanted his empty water bottle. Besides a dirty pamper, the toddler was in good condition and was transported to a hospital through a foster care provider.
Police say that they attempted to contact the father and mother but were unable to do so.
Later, 24-year-old Donald Gekonge, the father of the child, reached out to the complex and talked to police. He reportedly told them that he had left at 6 a.m. that morning, and he was "only a few states away."
Eventually, he stated that he was in New York for business, and he was unaware of who was caring for his toddler. However, he believed that it was the mother of the child, Darline Aldrich.
Then, later on, Gekonge's story evolved even more. He admitted that Aldrich was in New York, as well, for an emergency.
Gekonge and Aldrich were apprehended on charges of unlawful conduct toward a child.
Gekonge's bond was set at $50,000, and Aldrich's bond was placed at $75,000.


Post Views:
13
Parents Charged After Leaving Two-Year-Old Home Alone While Going Out Of State
Top 5 Drug-Related Arrests Caught on Bodycam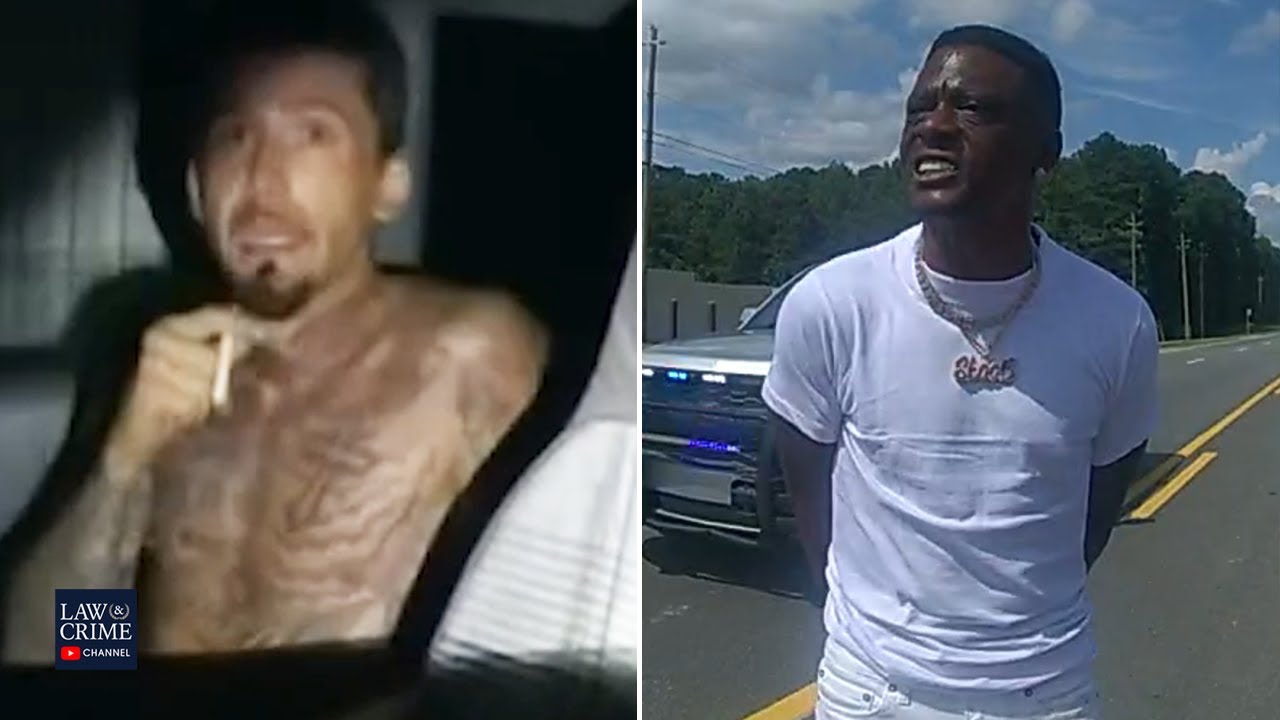 The Law&Crime Network's Angenette Levy and retired DEA agent Steve Murphy break down five drug-related arrests caught on bodycam by (more…)