CREDIT: WPTV
Police in Florida's Palm Beach County remain at the scene of a murder-suicide that took place Thursday morning inside a Publix grocery store and left three people dead, including a toddler.
A statement from the Palm Beach County Sheriff's Office confirms the shooting happened in Royal Palm Beach.
The statement says police were summoned to the store at The Crossroads Shopping Center just after 11:30 a.m.
"Upon arrival, deputies located three individuals deceased from gunshot wounds," the statement reads. The deceased were a man, a woman and a child.
"The shooter is one of the deceased," the statement adds, without elaborating on the killer's sex. "This was NOT an active shooter situation."
Palm Beach County Commissioner Melissa McKinlay told WPTV that the deceased child is a toddler.
The names of the deceased have not yet been released.
It is also unclear at this point if or how the shooter knew the victims.
The statement makes no mention of a motive.

California Man Arrested Following Months-Long Search and Charged with Abusing and Murdering 8-Year-Old Girl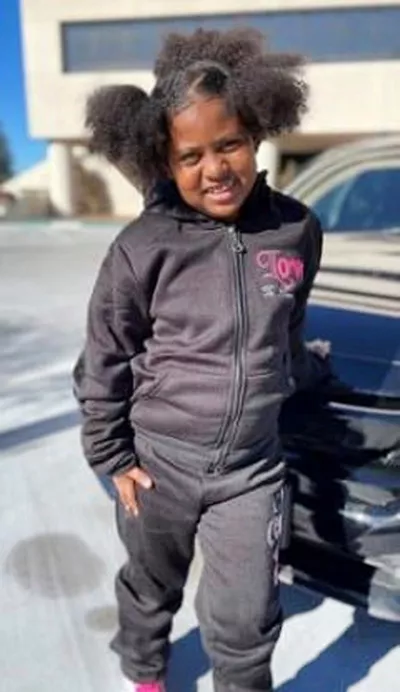 Dhante Jackson was arrested Saturday in Newark, California, and charged with the murder of 8-year-old Sophia Mason
This undated photo released by Hayward Police Department shows missing juvenile, Sophia Mason, 8-years-old. A child's body was found inside a home in Central California during the search for the missing 8-year-old girl, authorities said.
Investigators discovered the body Friday, March 11, 2022, while serving a search warrant at a home in Merced, Calif., the city's police department said in a statement.
After a months-long search, authorities have arrested a man who allegedly killed an 8-year-old girl in California.
On Saturday, the California Attorney General's office and Merced Police Department announced the arrest of Dhante Jackson for the murder of Sophia Mason.
Sophia's body was found March 11 by the Central Valley police department, along with the Hayward Police Department at Jackson's residence in Merced, according to NBC News.
The young girl's mother Samantha Johnson, who was in a relationship with Jackson and already in custody for prior child abuse charges from 2021, provided details to investigators about what led to her daughter's death, per the outlet.
Sophia was forced to live in a shed and had suffered sexual and physical abuse, according to a news release from the State of California Department of Justice's Office of the Attorney General.
The Merced County District Attorney's Office charged Johnson with child abuse and homicide and issued a warrant for Jackson's arrest for Sophia's murder, according to the release.
Investigators located Jackson in Newark, about 120 miles northwest of Merced in the Bay Area, where he was arrested. Four other suspects, including one in Merced and three in the Bay Area, were charged with aiding Jackson in evading the arrest, according to the news release.
"The pain of losing a child is unimaginable — especially when that child was a victim of abuse," Attorney General Rob Bonta said in the release. "We grieve with Sophia's family and loved ones, and acknowledge that she should be here with us now — playing, learning, and growing up."
"Our children should be protected from violence and we must do everything we can to safeguard them," he continued in the release.
Bonta went on to "thank the members of my team and our law enforcement partners in Merced for their work on this very difficult case, and hope it brings some measure of comfort to those who loved this young girl to know that those accused of her murder will now have to face these allegations."
Meanwhile, Sophia's family is taking legal action against Alameda County, according to NBC Bay Area.
The family alleges that county case workers did not respond to their repeated reports that the girl was being abused.
Maryland Mother and 3 Children Are Fatally Shot by Father in Murder-Suicide: 'Horrific Day'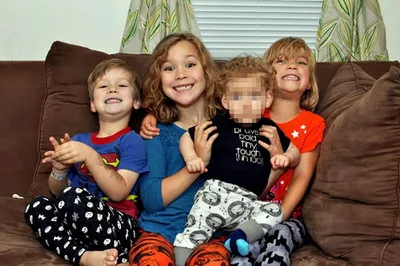 Police were summoned to the Elk Mills home Friday morning by a man who called 911 and said three children and a woman had been fatally shot
Teresa, Nora, and Finn Milligan? They were siblings who were killed in a murder-suicide in Maryland. Also need secondary imagery of Marcus Edward Milligan and Tara Devina Ricker Milligan
Late last week, authorities in Maryland located the bodies of a family of five inside a home in Elk Mills.
According to a statement from the Cecil County Sheriff's Office, a man called 911 on Friday at 9:19 a.m. "to report that three children and [a] female had been shot and were deceased."
The 911 call was traced to the Elk Mills residence, and dispatchers called the number several times, getting no answer.
Deputies arrived at the home at approximately 9:29 a.m. and "observed an unresponsive subject inside of the detached garage," reads the statement.
It was at that time that "deputies made entry into the residence where they ultimately discovered five deceased subjects in various locations" in the home and detached garage, says the statement.
"All of the deceased appeared to have suffered gunshot wounds," the statement continues. "A semi-automatic handgun was located near the deceased adult male."
The statement notes that deputies had never been called to the residence prior to Friday.
On Saturday, officials identified the victims as Marcus Edward Milligan, 39, his wife, Tara Devina Ricker Milligan, 37, and their three children: 14-year-old Teresa Milligan, Nora Milligan, 11, and Finn Milligan, who was 8.
Investigators have yet to speculate on a possible motive.
They also have not identified Marcus Edward Milligan as the 911 caller.
Officials did note they found a semi-automatic gun next to his body, and believe he killed his family before turning the weapon on himself.
All five victims died from single gunshot wounds.
"It's a horrific day, and I know everybody's prayers are appreciated," Sheriff Scott Adams told reporters on Friday. "My phone hasn't stopped ringing from people concerned about this and upset about this."
Officials took a dog and two cats from the home, all of whom were alive, according to WJZ-TV.
Oklahoma inmate found dead was plaintiff in 'Baby Shark' lawsuit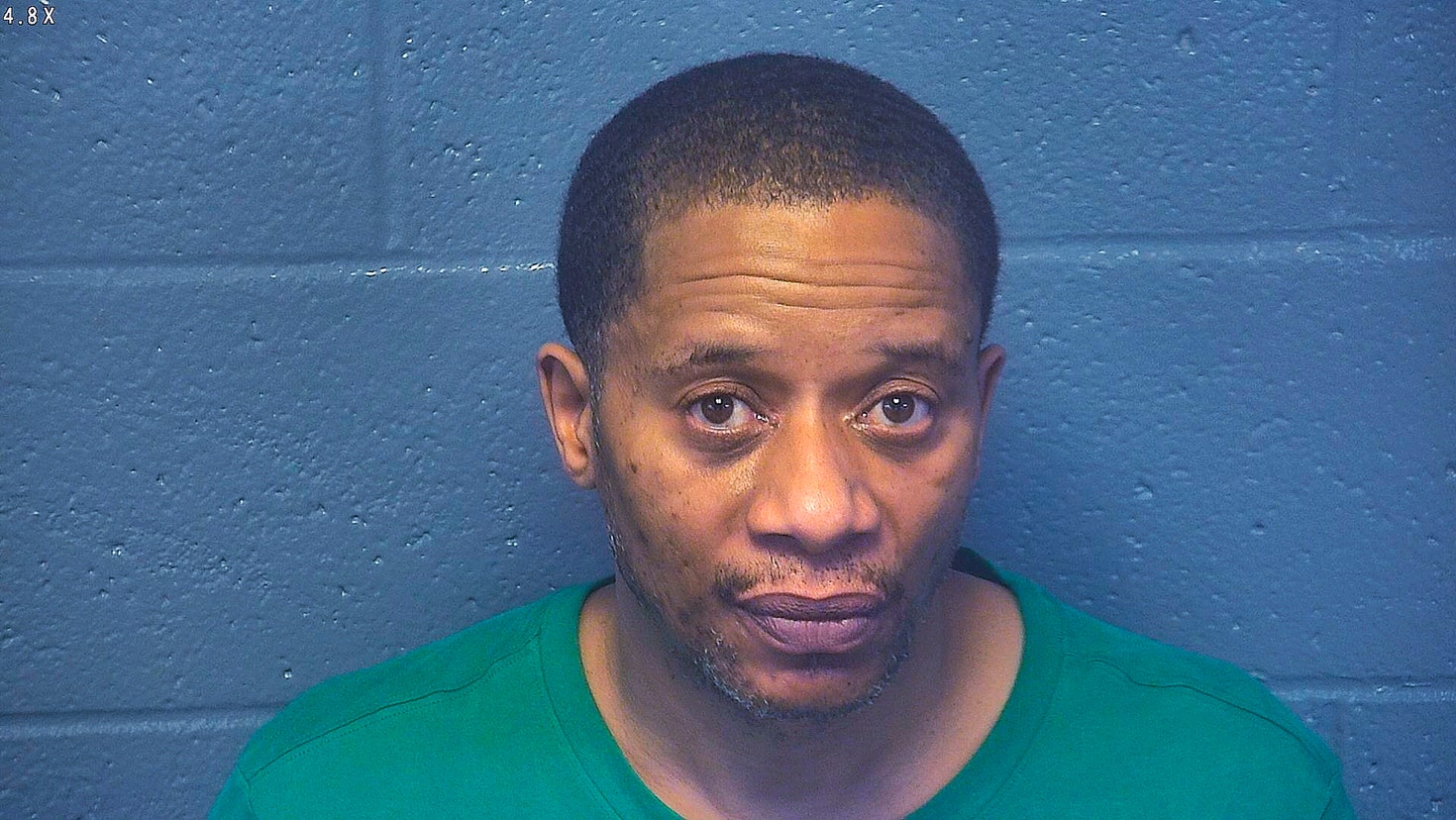 Oklahoma man's death is the 14th inmate death at the jail this year
An Oklahoma County inmate found dead in his jail cell over the weekend was a plaintiff in a lawsuit against the county alleging that in 2019, he and other inmates were tortured by jail employees who forced them to repeatedly listen to the children's song "Baby Shark" for hours.
John Basco, 48, was found unresponsive in his cell early Sunday morning, Oklahoma County Detention Center officials said in a news release. He was pronounced dead after jail workers began lifesaving efforts, they said. Basco's death is the 14th this year at the jail, which has faced criticism over inmate deaths, escapes and other incidents.
Jail spokesman Mark Opgrande said there were no obvious signs of foul play and that investigators will look into the possibility of a drug overdose. The State Medical Examiner's Office will determine the cause of death.
This undated booking pho to provided by the Oklahoma County Sheriff's Office shows John Basco, who was found dead in his cell early Sunday morning, Sept. 11, 2022. It is the 14th death reported at the jail so far this year.
Basco, who was booked into the jail Thursday on a drug trafficking complaint, was among a group of inmates suing the county in federal court for allegedly being handcuffed to a wall and forced to listen to the song "Baby Shark" on repeat for hours during separate incidents in 2019. A jail lieutenant retired and two detention officers were fired in connection with the incidents, and all three face misdemeanor charges.
Basco's attorney, Cameron Spradling, told The Oklahoman that he found the circumstances surrounding Basco's death "disturbing" and called for the preservation of all evidence as the Oklahoma State Bureau of Investigation probe of it unfolds.
"I'm really bothered by this," Spradling said. "One of the 'Baby Shark' victims is conveniently dead within three days of his arrival at the jail. How does that happen? District Attorney David Prater just lost one of his witnesses for the upcoming criminal trial. For me, this one does not pass the smell test."
Oklahoma prison records show Basco had a long history of criminal convictions in Oklahoma County dating back to the mid 1990s, mostly for drug, property and firearms crimes. He was sentenced to 10 years in prison for a second-degree murder conviction in 2000 and was released in 2007, records show.