WASHINGTON – A militant fighter for the Islamic State of Iraq and al-Sham (ISIS), a foreign terrorist organization, pleaded guilty today to all charges that were pending against him in the United States relating to his participation in a brutal hostage-taking scheme that resulted in the deaths of four American citizens, as well as the deaths of British and Japanese nationals, in Syria.
According to court records, from in or around November 2012 through on or about Feb. 7, 2015, former British citizen Alexanda Amon Kotey, 37, served as an ISIS fighter and participated in the captivity of American and European hostages in Syria. Kotey specifically participated in the seizure, detention and hostage negotiations for four American citizens – James Wright Foley, Kayla Jean Mueller, Steven Joel Sotloff and Peter Edward Kassig – each of whom died as hostages in ISIS custody. In addition, Kotey participated in hostage operations involving British, Italian, Danish and German nationals, among others.
According to court records, Kotey and two other ISIS members supervised the terrorist organization's jails and detention facilities at which the hostages were held and were responsible for transferring hostages between detention facilities. Kotey and his co-conspirators engaged in a prolonged pattern of physical and psychological violence against hostages that was meant as an effort to control the hostages. These actions were also intended to compel the victims' family members and the U.S. government to pay large monetary ransoms for their release, in addition to compelling the U.S. government to agree to other terms and conditions for the victims' return.
In addition to physically and psychologically abusing the hostages, Kotey and his co-conspirators participated in forcibly exposing the hostages to the murder of other hostages held by ISIS, including a Russian hostage who was killed in or about February 2014 and a Syrian prisoner who was executed on or about April 25, 2014. After a group of European hostages were forced to witness the execution of the Syrian prisoner, Kotey and his co-conspirators returned the hostages to the prison where they were being held with American and British hostages.
From August 2014 through October 2014, ISIS released videos depicting the beheadings of James Foley, Steven Sotloff and British citizens David Haines and Alan Henning. In November 2014, ISIS released a video depicting the decapitated head of Peter Kassig. In January 2015, ISIS released videos depicting the decapitated body of Japanese citizen Haruna Yukawa and the beheading of Japanese citizen Kenji Goto. On or about Feb. 7, 2015, Kayla Mueller's family received an email from ISIS fighters confirming Mueller's death in Syria.
Kotey was part of a group of four ISIS members who spoke with British accents and were referred to by the hostages as the "Beatles." Kotey and alleged co-conspirator El Shafee Elsheikh, 33, whose case remains pending in the U.S. District Court for the Eastern District of Virginia, were captured together in January 2018 by the Syrian Democratic Forces as they attempted to escape Syria for Turkey. Mohamed Emwazi, who conducted the videotaped beheadings referenced above, was killed in November 2015 in a U.S. military airstrike in Syria.
"This guilty plea ensures that Kotey will spend the rest of his life in prison for the horrific crimes he has committed," said Acting Assistant Attorney General Mark J. Lesko for the Justice Department's National Security Division. "Although there remains much work to be done in this case, we hope today's events provide some measure of justice for Kotey's victims and their families as they continue to grieve the loss of their loved ones. I want to thank all of the agents, analysts and prosecutors who worked tirelessly on this investigation and prosecution – their efforts are proof that the National Security Division and our partners will not rest in our commitment to hold accountable terrorists who target and attack U.S. citizens anywhere in the world."
"This case has always been focused on the victims and their families," said Acting U.S. Attorney Raj Parekh for the Eastern District of Virginia. "Their resilience, courage, and perseverance have ensured that terror will never have the last word. The justice, fairness, and humanity that this defendant received in the United States stand in stark contrast to the cruelty, inhumanity, and indiscriminate violence touted by the terrorist organization he espoused. Today, through the voices and lives of the victims, Justice spoke, and it is those words that will resonate through history."
"Years ago, Alexanda Kotey's actions played out on the world stage, and those brutal crimes against Americans James Foley, Steven Sotloff, Peter Kassig and Kayla Mueller, as well as two British and two Japanese hostages are forever burned into the eyes of the American people," said Assistant Director Steven M. D'Antuono of the FBI's Washington Field Office. "This guilty plea will not lessen the suffering of those affected by his cruelty, but I hope it reminds the world of the FBI's unwavering dedication to finding and prosecuting all individuals who inflict harm on U.S. citizens, no matter their location."
"Today we take a moment to remember all of the victims who perished at the hands of the Islamic State of Iraq and al-Sham (ISIS) in Syria, and our thoughts are especially with the Sotloff, Kassig, Foley and Mueller families," said Executive Assistant Director Jill Sanborn of the FBI's National Security Branch. "Alexanda Kotey's admission of guilt does not lessen the pain suffered by these families and others whose loved ones were taken from them by this heinous terror group, but we hope that this announcement will bring them closer to the justice that they deserve. I am proud of the unwavering dedication and tireless efforts of the men and women of the FBI and all of our partners – both domestic and international – to see justice served for these acts of terrorism."
Kotey pleaded guilty to all of the offenses charged in the eight-count indictment, consisting of one count of conspiracy to commit hostage taking resulting in death; four counts of hostage taking resulting in the deaths of the four Americans (James Wright Foley, Kayla Jean Mueller, Steven Joel Sotloff and Peter Edward Kassig); one count of conspiracy to murder U.S. citizens outside of the United States; one count of conspiracy to provide material support or resources to terrorists resulting in the deaths of U.S., British and Japanese nationals; and one count of conspiracy to provide material support or resources to a designated foreign terrorist organization resulting in the deaths of U.S., British and Japanese nationals.
Kotey faces a mandatory sentence of life in prison and is scheduled to be sentenced on March 4, 2022 by Senior U.S. District Judge T. S. Ellis, III.
The plea agreement entered in the case ensures that the defendant will serve the rest of his life in prison. Per the agreement, after 15 years of the defendant's imprisonment in the United States, if the defendant has complied with all terms of the plea agreement and requests a transfer to the United Kingdom, the U.S. Attorney's Office for the Eastern District of Virginia has agreed to take all reasonable measures under the law to support the transfer of Kotey to the United Kingdom. As part of the plea agreement, Kotey has agreed that, prior to any such transfer, he would plead guilty in a U.K. prosecution, accept responsibility for relevant violations of U.K. law, and face a sentence in the U.K. of life in prison without parole – a sentence which he has agreed would be a fair and proper punishment. If the actual sentence he serves in the U.K. is less than life for any reason, Kotey has agreed to serve the remainder of his U.S.-imposed life sentence in the U.K., if that is legally available, or to be transferred back to the United States to serve the remainder of his sentence.
Facebook Comments
5 Texas Teens Arrested For Waving Guns Around While Recording Rap Video

5 teens were arrested in San Antonio for waving guns in the air outside of an apartment complex while allegedly recording a rap video.
San Antonio Police Officers arrived to the 100 block of Dresden Drive after receiving multiple reports of a disturbance involving guns. When they arrived, they saw a group of 13 teenagers standing around with guns.
The juveniles were ordered to drop their weapons and get on the ground. Most of them obliged, while a few of them away at first sight of the police.
9 individuals were detained and four firearms were confiscated. When questioned by police, the teens said they were attempting to make a rap video.
Through their investigation, officers were able to determine which of them were armed with the three handguns and the AR style pistol that were recovered. It was also discovered that several of the teens that were detained had active warrants out for their arrest.
In total, 6 were arrested, including three 19-year-olds, two 18-years-olds, and one 28-year-old.
The remaining 3 detained were released at the scene.


Post Views:
12
5 Texas Teens Arrested For Waving Guns Around While Recording Rap Video
South Carolina Governor Declares State of Emergency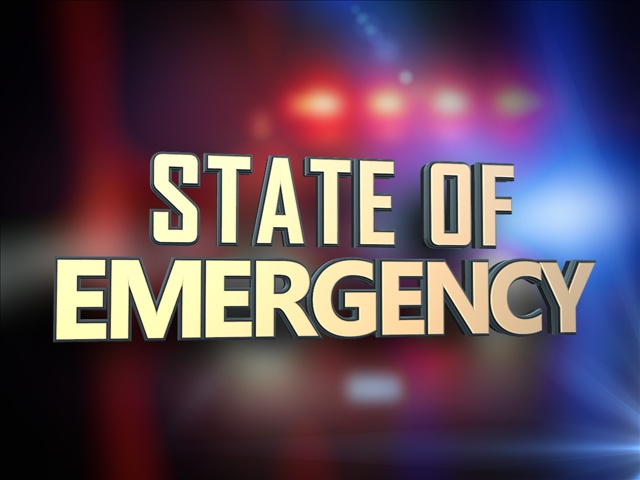 COLUMBIA, S.C. – Governor Henry McMaster today signed an executive order declaring a state of emergency and activating the state's emergency operations plan, which enables state agencies to prepare for Hurricane Ian's potential impact to the state. The governor's order directs the South Carolina Emergency Management Division to coordinate with all relevant state agencies and to be prepared to respond to any requests for state assistance from county emergency managers.
"It's still too early to know exactly how Hurricane Ian will affect South Carolina, but preparations at the state level are well underway, and this declaration of emergency is another step in that process," said Gov. Henry McMaster. "We do know we'll see a lot of rain and significant storm surge on our coastline over the coming days – now is the time for each South Carolina to make plans for every contingency and be prepared."
BREAKING: Hurricane Ian makes landfall near Cayo Costa, Florida as a powerful Category 4 storm – https://t.co/EXqGp0G0l2

— Breaking911 (@Breaking911) September 28, 2022
Facebook Comments



News by Breaking911
SHOCK VIDEO: N.C. Police Officer Shot at Point-Blank Range By 14-Year-Old Boy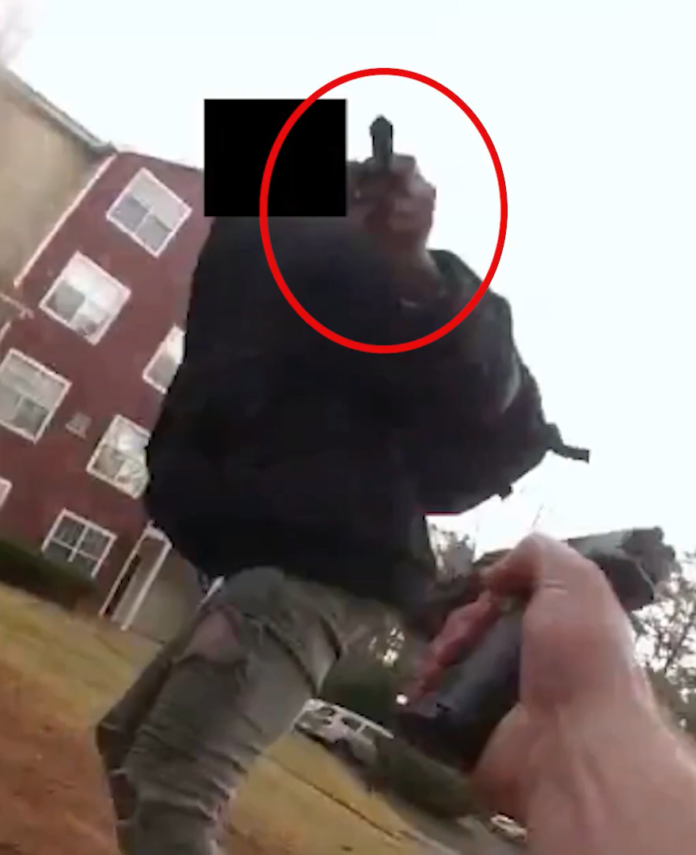 CHARLOTEE, NC (Scroll down for video) – ​On Monday, December 27, 2021, officers were dispatched to a Larceny from Vehicle in progress call for service in the 6100 block of Winged Elm Court. The caller also advised that the suspect had pointed a firearm at a nearby citizen. Responding officers made contact with the suspect, who fled on foot. At the time, it was not known that the suspect was a juvenile. During a brief foot chase, the armed suspect fired at the pursuing officer, Elliott Whitley, striking Whitley in the shoulder. Officer Whitley returned fire and the suspect was not struck.
The suspect continued to run with the weapon towards a heavily populated apartment complex as well as in the direction of other responding officers who were able to take the suspect into custody.

Officer Whitley was transported to an area hospital and was treated for non-life-threatening injuries. The suspect was later identified as a 14-year-old who had an extensive felony history including charges in 46 criminal cases dating back as far as 2014.

The CMPD Homicide Unit responded to the scene to lead the investigation, and Crime Scene Investigation responded to collect physical evidence. Representatives of the Mecklenburg County District Attorney's Homicide Prosecution Team also responded to assist.

As is standard procedure with any officer-involved shooting, the Internal Affairs Bureau conducted a separate but parallel investigation to determine whether CMPD policies and procedures were adhered to during the incident.

The investigation determined that Officer Whitley was justified in his actions, including returning fire, due to the deadly threat posed by the suspect.

Officer Whitley was placed on paid administrative leave, which is standard policy whenever an officer discharges a service weapon. For additional information about this case, please refer to the report: 20211227-0720-01.

Facebook Comments



News by Breaking911