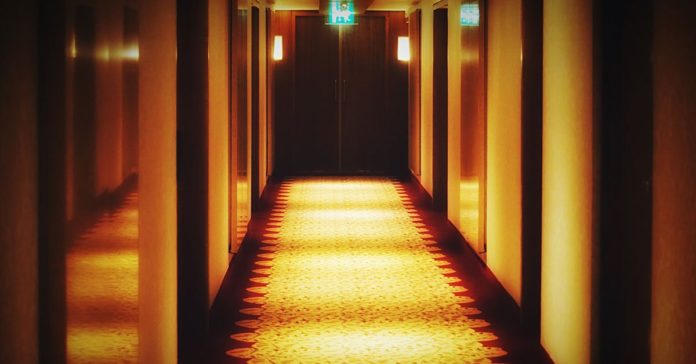 He told the 14-year-old she could model for his clothing line. Then he forced her to take ecstasy and trafficked her in multiple states.
A Dallas man has been found guilty of sex trafficking a 14-year-old minor and an adult victim.
After less than a half hour of deliberation, a federal jury in Dallas convicted Anthony Lennell Acy, 34, on one count of child sex trafficking and one count of sex trafficking by force, fraud, and coercion.
"Human trafficking is one of the most degrading crimes we prosecute. Like so many traffickers, this defendant preyed on vulnerable victims, lining his pockets at the expense of their dignity," said Acting U.S. Attorney for the Northern District of Texas Prerak Shah. "The North Texas Trafficking Task Force is proud to stand against the exploitation of women and girls."
"Sex trafficking has no place in our communities. HSI will vigorously pursue anyone involved in the exploitation of victims for commercial sexual acts," said Ryan L. Spradlin, Special Agent in Charge HSI Dallas. "We will aggressively investigate these types of cases to ensure predators are identified, arrested, and face the justice deserved."
According to evidence presented at trial, Acy trafficked at least two victims — including the 14-year-old girl, a runaway from McKinney, Texas — out of multiple hotels in Dallas and in California.
Agents with the North Texas Trafficking Task Force testified that they recovered Jane Doe 1 and Adult Victim 1 out of a Dallas hotel room and arrested Acy as he was leaving the hotel parking lot.
At trial, Jane Doe 1 testified that Acy approached her in a parking lot next to a hotel a couple weeks after she ran away from home. Jane Doe 1 stated that Acy told her that she could model for his clothing line and then drove her to a hotel, where he offered her dinner and a place to stay that night. She testified that Acy later forced her to take ecstasy pills, caused her to engage in commercial sex in Dallas and in California, and physically assaulted her multiple times.
Adult Victim 1 testified at trial that Acy first recruited her over Facebook, claiming that he wanted to be her boyfriend. Adult Victim 1 stated that, after she traveled to Dallas to visit Acy, he took her cell phone and her car keys and forced her to engage in commercial sex in order to pay back the money he claimed to have spent on her. Acy trafficked Adult Victim 1 first in Dallas and later in Austin and California. Adult Victim 1 testified that Acy forced her to earn $1,000 a day, with all proceeds turned over to him.
Both victims testified that Acy repeatedly beat them, threatened them at gunpoint and knifepoint, and threatened to kill them and their families if they called the police.
In the course of the investigation, investigators reviewed Acy's hotel records, phone records, financial records, online advertisements, and Facebook posts that corroborated the victims' accounts of Acy's sex trafficking activity.
Acy now faces a minimum sentence of 15 years and up to life in federal prison.
Facebook Comments
Suspect Involved In Cleburne Deadly Hit And Run Still At Large

The Cleburne, Texas, police department arrived at the 100 block of Huron St., regarding a crash on Sunday, May 15, 2022.
During an occurrence, around 8:45 p.m., a man drove off in his car and hit three people. One male died, one woman suffered major wounds, and another woman suffered minor injuries.
The suspect left the scene and authorities haven't been able to locate him. They don't believe that the general public is in danger.
The suspect has been named as Alejandro Lopez. He is said to be a white male with a birth date of 5/26/1998. An arrest warrant has been issued.


The suspect vehicle was found and is described as a Chevy, single cab pickup.
Anyone with information about this matter is asked to call the Cleburne Police Department at(817)-645-0972.


Post Views:
36
Suspect Involved In Cleburne Deadly Hit And Run Still At Large
Passenger Discusses Flying Airplane, With No Experience, After Pilot Fell Unconscious

Darren Harrison, 39, was put in a life or death situation last week. He had to land a small private plane after the pilot experienced a medical emergency.
The incident occurred at Palm Beach International Airport on May 10.
Harrison was a passenger in a single-engine Cessna 208. He had been traveling from the Bahamas and headed to Fort Pierce when the pilot had an aortic aneurysm.
"He said, I got a headache, and I'm fuzzy. And I just don't feel right," Harrison stated in an interview. "And I said, what do we need to do?…At that point, he didn't respond at all."
Harrison had never flown a plane before, but as the aircraft was in a nosedive position, he had to do something.
He went over the unresponsive pilot's body and put his hands on the controls. Harrison then pulled back on the stick to get the plane in the correct position. He said that it was 'common sense.'
Robert Morgan, a air traffic controller and part-time flight instructor, assisted Harrison with landing the plane.
"He comes on the radio. He says, hey we're going to have to put the flaps down to help slow you down. He put the flaps down. Immediately, the nose started to come up to a rate that I was comfortable with," Harrison said.
"And I came over the radio, and I said, is it possible for me to land this airplane with no flaps? And he said, no flaps it is. We're gonna land it with no flaps."
A few minutes later, Harrison had landed the plane without incident.
He stated that the thought of dying never entered his mind.
The pilot was transported to a hospital, and his condition was unknown.


Post Views:
15
Passenger Discusses Flying Airplane, With No Experience, After Pilot Fell Unconscious
Arby's Manager Admits To Urinating In Milkshake Machine After Being Caught On Video

An Arby's Manager in Washington State has admitted to peeing in the restaurant's milkshake mix at least two times.
Steven Sharp, 29, was booked into the Clark County Jail on nine charges for downloading and distributing child porn. He also allegedly admitted to having a sexual interest in children.
An investigation was underway into Sharp's digital devices for child pornography. After getting a search warrant and going through his videos, detectives kept finding disturbing videos. On his phone, Sharp recorded himself peeing into a container of Arby's milkshake mix.
Sharp admitted to peeing in the milkshake mixture for sexual gratification at least twice. He said he was "almost sure" he threw the container away, but if he didn't, it would have been combined into the next shift's mixture.
He is facing four counts of possession of depictions of a minor engaged in sexually explicit conduct, four counts of dealing depictions of a minor engaged in sexually explicit conduct, and one count of second-degree assault.
A judge raised his bail on Friday from $5,000 to $40,000. He is scheduled to be arraigned May 25.


Post Views:
2
Arby's Manager Admits To Urinating In Milkshake Machine After Being Caught On Video