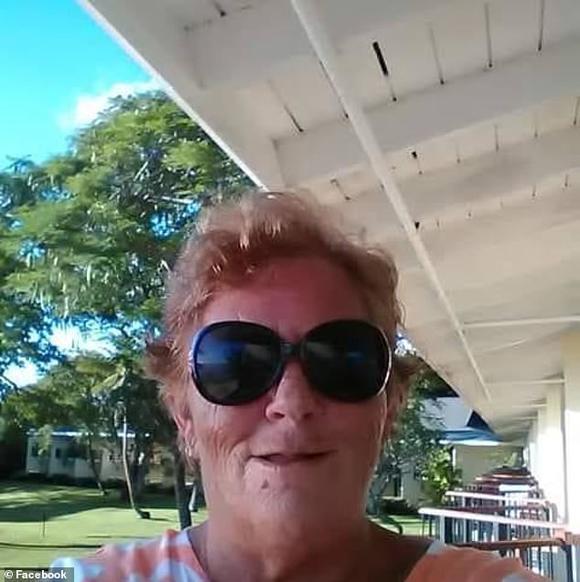 Grandmother, 61, is shot dead in front of her daughter and eight-week-old grandchild after answering a knock at the front door of her home – as cops hunt for man behind 'targeted attack'
A grandmother has been fatally shot in the chest at close-range after answering the front door of her suburban home.
Stacey Klimovitch, 61, was shot through the screen door of her flat in the Newcastle suburb of Stockton, two hours south of Sydney, at about 8pm on Wednesday night.
The retired swimming teacher's 31-year-old daughter and her eight-week-old granddaughter were also at the home at the time of the shocking attack.
It's understood neither saw the shooting but heard the sound of the gunshot.
Emergency services were called to the suburban street just after 8pm, however the 61-year-old woman tragically died at the scene.
Police sectioned off Queen Street, where the pensioner lived, and the surrounding area as the killer fled the scene.
Her devastated best friend and neighbour said she had spoken to the 'brand new' grandmother just moments before the horrifying attack.
'I've never heard a gunshot but there was no mistake what it was', she told 9 News.
'That's when I heard the noise and the screaming. I tried to call her and couldn't get her on the phone.
'She was a brand new grandmother, and so happy to be a brand new grandmother.'
The woman said her best friend's daughter had been 'distraught' having to care for the household dog while attending to her injured mother.
'I'm going to miss her. Things like this shouldn't be allowed to happen', she said.
The 61-year-old is survived by three daughters and an autistic son, who requires full-time care.
Other local residents said more than a dozen police officers attended the scene with sniffer dogs, while a helicopter flew overhead.
The hunt for the grandmother's killer is underway, with specialist forensic police scouring the woman's property and the wider Hunter region for clues.
Detectives believe they know the identity of the person they are looking for, with the alleged shooter said to be a younger man known to the family.
Detective Superintendent Wayne Humphrey described the attack as 'horrendous'.
'An innocent person has answered the front door of a home and she's been shot in the chest and killed in the presence of a relative and a child', he said.
'It doesn't get any worse.'
Mr Humphrey said he was convinced the attack was targeted, but said the alleged shooter's motives were still unknown.
'We have a number of lines of enquiry', he said.
Ms Klimovitch was a well-known figure in the tight-knit community and was involved in the swimming scene.
'Stacey had such a soft heart and she just cared about everyone,' one friend told the Newcastle Herald.
'She probably taught every second kid in Stockton to swim. She was really proud of that. It's an absolute tragedy, she would not have hurt a fly.'
NSW Police have urged anyone who was in the surrounding area and may have CCTV or dashcam footage to contact police.
New Mexico authorities to present findings in fatal 'Rust' movie-set shooting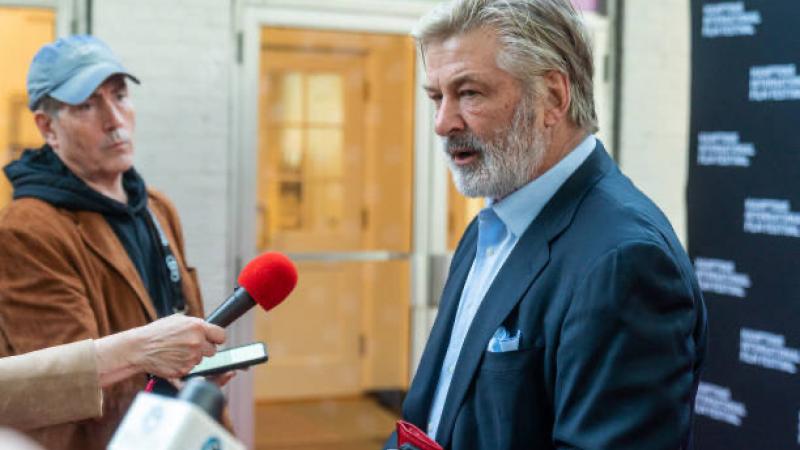 Investigators will hold a news conference Wednesday to share initial findings in the fatal "Rust" movie-set shooting last week in New Mexico.
The Oct. 21 incident involved actor Alec Baldwin firing a prop gun that killed the film's 42-year-old cinematographer, Halyna Hutchins, and injured director Joel Souza.
The press conference will be led by Santa Fe County Sheriff Adan Mendoza and District Attorney Mary Carmack-Altwies. It will be the first set of detailed public comments from law enforcement about the shooting.
Court records indicate the film's assistant director, Dave Halls, grabbed the prop gun from a cart, handed it to Baldwin and yelled "cold gun," meaning the weapon was safe. However, according to an affidavit written by a detective, the weapon was loaded with live rounds. Concerns about Halls' safety record
have previously been raised by colleagues on at least two productions.
Carmack-Altwies has said that the investigation remains in its infancy and the department is far off from any decisions about whether to file criminal charges. She also said those involved in the production have been cooperative with law enforcement and that prosecutors will not fully review evidence until the sheriff's office completes its initial investigation.
Following the fatal event, reports of workplace issues on the set of "Rust" have begun trickling out, including a walk off by several members of the crew just hours before the shooting. Members of the camera crew were dissatisfied with working conditions on set, including safety procedures.
No criminal charges have yet been filed, and it appears unlikely that Baldwin, 63, will face any in his role as an actor. However, in his role as a producer for the film, he joins a list of associates who may face some degree of liability for what he has called a "tragic accident."
Former Police Captain Surrounded by Perps…Then Starts Shooting [Video]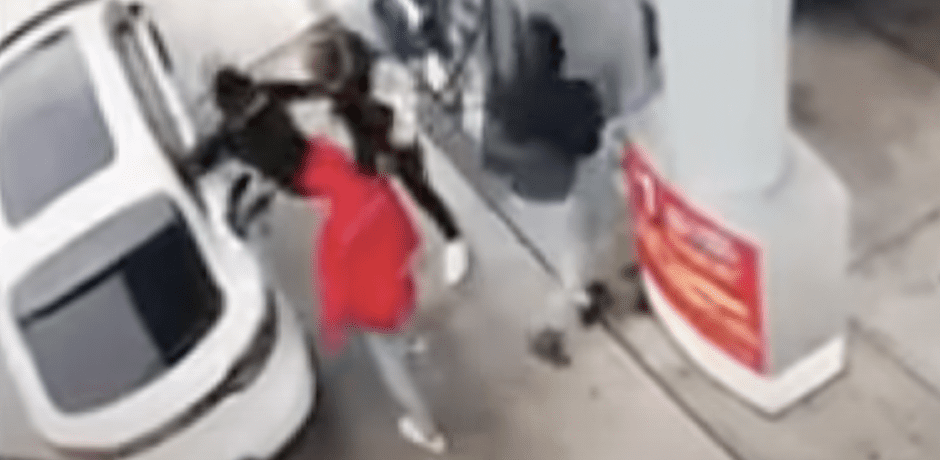 One of the most decorated cops in the Oakland, California police department got into a shootout when he was approached by several individuals trying to rob him. Ersie Joyner (pictured below), a retired police captain of 28 years, took out his gun and began shooting. One of the robbers was killed at the scene of the crime, and Joyner was injured. The remaining two robbers jumped in a black Nissan and sped away.

Ersie Joyner
Video below shows the retired police captain open fire after about one minute:
Surveillance video shows Joyner pumping gas when three men rush him from a vehicle on the other side of the pump. One suspect grabs the cellphone Joyner was holding, and others appear to be digging in Joyner's pockets and then pulls a chain off his neck.
Joyner does not struggle with the men but, as the suspects open Joyner's car's doors and one appears to take his backpack, Joyner pulls out a pistol and opens fire.
This man was just pumping gas at the gas station. What would have happened if he hadn't been armed? This is another great reason to carry.
Atlanta police: Woman, killer dead after high-rise shootout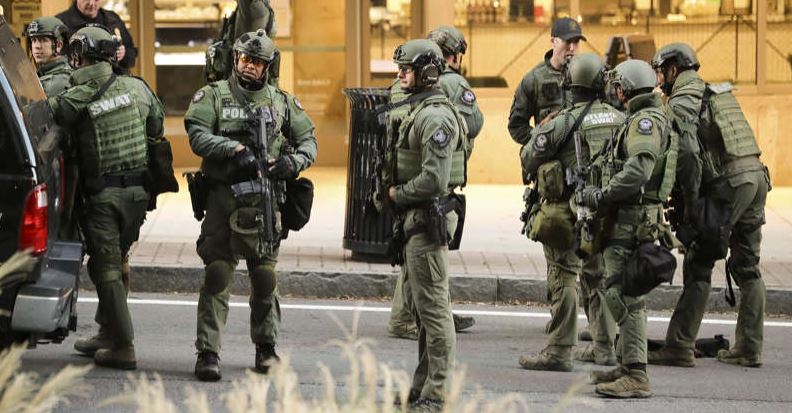 ATLANTA (AP) — A man killed a woman and then died during a shootout with police at an apartment building in Atlanta's midtown neighborhood early Wednesday, police said.
"We have one individual that is deceased inside the apartment, and the person that we believe is the assailant also has been killed," Bryant said.
Deputy Chief Charles Hampton said several rounds were fired, entering multiple units. Police have been able to check the other units and haven't found any other victims, he said.
Since Atlanta police engaged in a shootout with the man, the Georgia Bureau of Investigation has been called in to investigate, Bryant said. That is standard procedure when officers fire their guns during encounters with the public.
Police had closed streets around at least four square blocks of office and apartment buildings in response to the gunfire. The heavy emergency response included an armored vehicle, an ambulance and multiple squad cars with officers carrying long guns.
Police closed off West Peachtree and Spring streets between 10th and 14th streets, causing headaches for morning commuters.
Police got calls of a shooting inside the luxury high-rise shortly before 3:30 a.m. and officers responded within five minutes, Atlanta police Chief Rodney Bryant said during a news conference. The man was shooting at the officers who returned fire, he said.
Officers found a woman dead inside the apartment where she lived in Atlantic House Midtown, which at 32 stories is one of the city's tallest residential buildings. Police said it appears the man and woman knew each other and that there was no force entry. Police were trying to determine whether the man also lived in the building or whether he was visiting.