A gunman fatally shot a tourist eating dinner with his family at a Miami Beach restaurant as the man protected his 1-year-old son, police and a family member said.
Tamarius Blair David Jr., 22, of Norcross, Georgia, told investigators he shot Dustin Wakefield, 21, on Tuesday night because he "was high on mushrooms, which made him feel empowered," according to his arrest report.
David allegedly told police he entered La Cerveceria restaurant just before 6:30 p.m. and randomly decided to shoot Wakefield, who was on vacation from Castlerock, Colorado.
Mike Wakefield, the victim's uncle, told WSVN that Dustin Wakefield died protecting his young son.
"This guy came in with a gun waving it, saying it's time to die. He pointed the gun at his son and Dustin said, 'He's only a boy,'" Mike Wakefield told the Miami Herald. He was not in South Beach but heard the account from his family. "Dustin stood up between the gunman and the baby and he shot him. He shot him multiple times on the ground."
He said of his nephew, who worked in construction, "He was the kindest kid. He loved his family. He loved being a dad."
WSVN reports that, moments after the shooting, cellphone video captured David dancing on the restaurant's patio.
"He started dancing on top of the guy," a witness told the news outlet. "I don't know why."
David ran from the restaurant and was captured as he ran down an alley. Cellphone video obtained by WSVN shows David lying spread-eagle on his back and smiling as three officers approach with their guns pointed towards him yelling commands, warning him that if he touches his gun he will be shot.
David then rolled onto his side into a fetal position, before again rolling onto his back as officers approached. David screamed, "I did it, I did it, I did it," as officers flip him onto his stomach and handcuff him. The video shows a black handgun lying about 10 feet away.
David is charged with murder and was being held without bond Wednesday at the Miami-Dade County Jail. Jail records do not indicate if he has an attorney.
Correction Officer Arrested For Filming NSFW Video With Inmate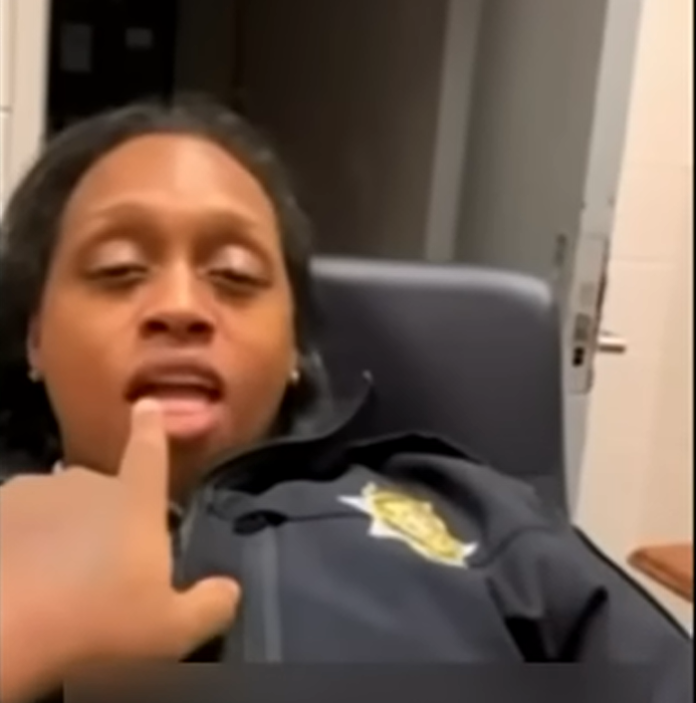 FULTON COUNTY, Ga. (WSBTV) — A former detention officer with the Fulton County Sheriff's Office is facing more than a dozen charges after she was accused of improper sexual behavior with an inmate. Kawana Jenkins, 36, was fired and arrested after video surfaced of her engaging in explicit acts with an inmate on a contraband cellphone.
Read more From WSBTV here.
Facebook Comments



News by Breaking911
Stepmother On Trial: Letecia Stauch Accused of Killing 11-Year-Old Stepson in His Own Bed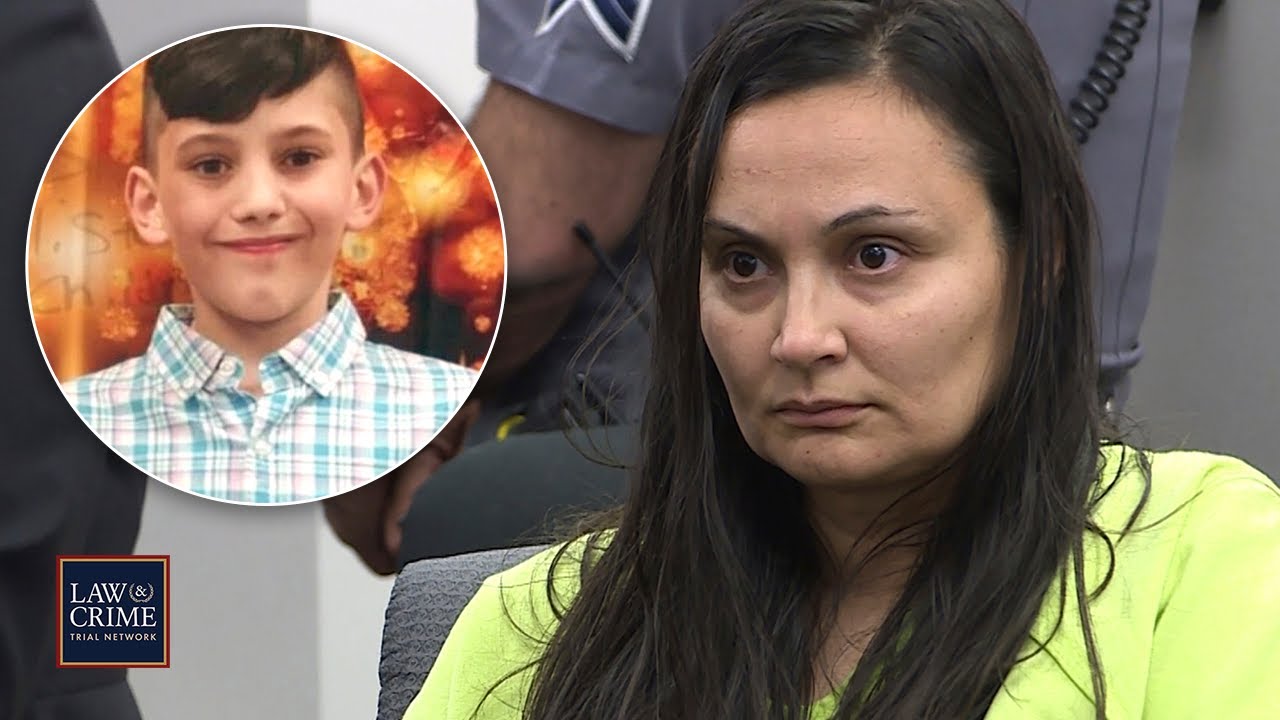 The Colorado woman accused of killing her 11-year-old stepson and dumping his remains across the country in Florida is facing (more…)
GRAPHIC: Body Cam Released Of Deadly Police Shooting Inside Maryland Apartment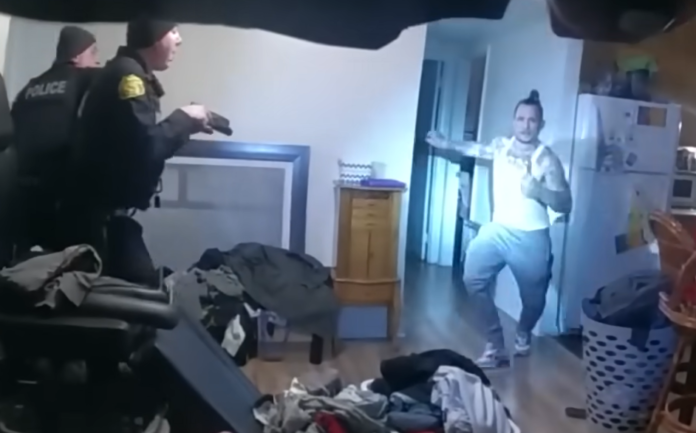 Frederick, Maryland — On Saturday, March 4, 2023, at approximately 6:20 p.m., three officers with the Frederick Police Department were dispatched to an apartment in the 1500 block of N. East Street to find a man with an open probation violation warrant who was believed to be at that location.
When the officers arrived, the apartment's resident denied that the man, 44-year-old Joseph Sherril was present, but allowed officers to come inside and search for him. Inside the apartment, one officer found Sherril hiding in a bedroom closet and armed with a knife. Officers began speaking with Sherril, giving him commands to "drop the knife," while backing away from him into the apartment's living room.
Sherril then rapidly moved toward one of the officers with the knife held out in front of him. At that point, two of the officers discharged their firearms, striking Sherril. Officers called for EMS and performed CPR, and Sherril was later pronounced dead on scene.
A knife was recovered near Sherril at the shooting scene. No officers were injured.
(H/t: @shanermurph / Twitter)
Facebook Comments



News by Breaking911