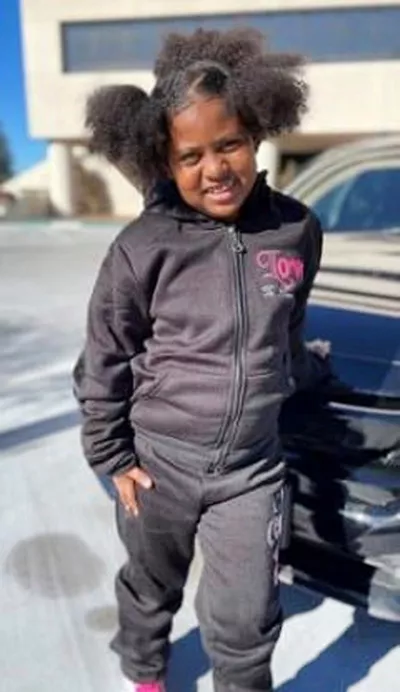 California Man Arrested Following Months-Long Search and Charged with Abusing and Murdering 8-Year-Old Girl
Dhante Jackson was arrested Saturday in Newark, California, and charged with the murder of 8-year-old Sophia Mason
This undated photo released by Hayward Police Department shows missing juvenile, Sophia Mason, 8-years-old. A child's body was found inside a home in Central California during the search for the missing 8-year-old girl, authorities said.
Investigators discovered the body Friday, March 11, 2022, while serving a search warrant at a home in Merced, Calif., the city's police department said in a statement.
After a months-long search, authorities have arrested a man who allegedly killed an 8-year-old girl in California.
On Saturday, the California Attorney General's office and Merced Police Department announced the arrest of Dhante Jackson for the murder of Sophia Mason.
Sophia's body was found March 11 by the Central Valley police department, along with the Hayward Police Department at Jackson's residence in Merced, according to NBC News.
The young girl's mother Samantha Johnson, who was in a relationship with Jackson and already in custody for prior child abuse charges from 2021, provided details to investigators about what led to her daughter's death, per the outlet.
Sophia was forced to live in a shed and had suffered sexual and physical abuse, according to a news release from the State of California Department of Justice's Office of the Attorney General.
The Merced County District Attorney's Office charged Johnson with child abuse and homicide and issued a warrant for Jackson's arrest for Sophia's murder, according to the release.
Investigators located Jackson in Newark, about 120 miles northwest of Merced in the Bay Area, where he was arrested. Four other suspects, including one in Merced and three in the Bay Area, were charged with aiding Jackson in evading the arrest, according to the news release.
"The pain of losing a child is unimaginable — especially when that child was a victim of abuse," Attorney General Rob Bonta said in the release. "We grieve with Sophia's family and loved ones, and acknowledge that she should be here with us now — playing, learning, and growing up."
"Our children should be protected from violence and we must do everything we can to safeguard them," he continued in the release.
Bonta went on to "thank the members of my team and our law enforcement partners in Merced for their work on this very difficult case, and hope it brings some measure of comfort to those who loved this young girl to know that those accused of her murder will now have to face these allegations."
Meanwhile, Sophia's family is taking legal action against Alameda County, according to NBC Bay Area.
The family alleges that county case workers did not respond to their repeated reports that the girl was being abused.
Cause of 7-Year-Old's Death Identified, 2 Children's Center Employees Fired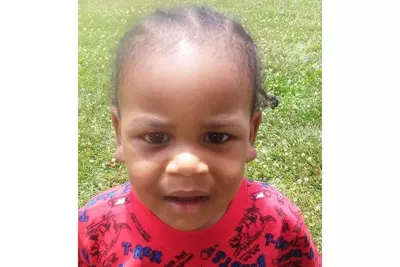 Ja'Ceon Terry died on July 17 at a center for children with emotional or mental health needs
According to a spokesman for the Louisville Metro Police, the investigation continues into Ja'Ceon Terry's July 17 death. No one has been charged with a crime stemming from Ja'Ceon's death.
The Jefferson County Coroner's Office released the boy's cause of death last week.
At the time he died, Ja'Ceon was under the care of workers at Brooklawn, a children's treatment center in Louisville.
Two employees at the center for children with emotional or mental health needs have been fired in the aftermath of Ja'Ceon's death.
Positional or postural asphyxiation occurs when someone's position prevents them from breathing. Usually, it happens when the nose and mouth or blocked, or the chest is unable to expand enough to take in adequate breaths.
The police spokesman tells TD the department "received the information from the coroner's office." and that "this case is still an ongoing investigation."
He added: "Once we have gathered all of the facts related to this death, we will present them to the Commonwealth Attorney's Office to determine how we will proceed."
According to the Courier-Journal, Seven Counties Services, which operates Brooklawn, confirmed the firings, saying the agency was "completely devastated by the unspeakable loss of a child in our care."
The statement adds that Ja'Ceon "should not have died on our watch. As protectors of Kentucky's most vulnerable children, we are dedicated to making sure it never happens again."
A statement was also provided to the paper by Susan Dunlap, a spokeswoman for the state's Cabinet for Heath and Family Services, which assigns children within the foster care system to facilities like Brooklawn.
The cabinet statement said that it "mourns the passing of any child or any person of any age in its care."
"This sadness was deepened more upon learning the results of the autopsy, identifying asphyxiation as cause of death," it concluded, adding the cabinet has suspended placing children at Brooklawn for the time being.
American Idol Alum Syesha Mercado Loses Custody of 2nd Child Just 5 Month's. After Her 1st: 'Legally Kidnapped'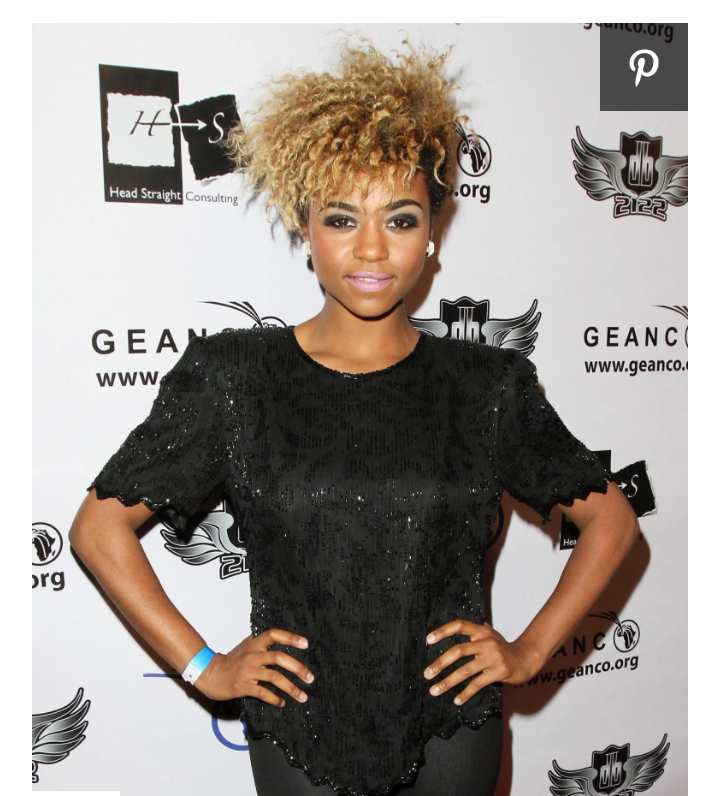 Mercado and partner Tyron Deneer recorded the Wednesday traffic stop in which their 10-day-old daughter was taken, five months after losing 18-month-old son Amen'Ra to Fla. CPS

American Idol alum Syesha Mercado and partner Tyron Deneer have lost custody of their newborn daughter following a roadside safety check in Florida on Wednesday.
This news comes just five months after her 18-month-old son Amen'Ra was — in her words — "forcefully and legally kidnapped" by the Florida Department of Children and Families on March 11.
Deneer and Mercado recorded this week's police encounter on Instagram, writing: "THEY TOOK OUR BABY AGAIN!"
In the video of their interaction with Manatee County sheriff's deputies, the couple receives a court order to turn over the then-10-day-old baby for a hospital checkup despite their claims they have paperwork proving she had just gone on Tuesday.

"My baby is days old, and you're taking my baby away from me. You have no heart. This is so wrong," Mercado can be heard saying in the video.
The traffic stop was reportedly a surprise to the couple, as they had asked that all casework be handled through their lawyers, The Root reported.
The child remains in state protection following an August 12 court hearing, according to the Miami Herald-Tribune.
Mercado appeared on season 7 of American Idol in 2008, placing third to David Cook and David Archuleta.
The 34-year-old singer claims she had previously taken her son Ra to Johns Hopkins All Children's Hospital in Florida for fluids while transitioning from breastfeeding to the bottle due to her pregnancy when Child Protective Services took the boy.
"On March 11th, our sun [sic] Amen'Ra was forcefully and legally kidnapped from us by CPS, who claim we refused a B12 shot that was a matter of life and death, which is an absolute lie," states Mercado's GoFundMe page. "We never refused a B12 shot, and at no point was he on the verge of death."
Mercado also insists her children are prime examples of racial discrimination in Manatee County.
"Our Sun [sic] has since been placed with a white foster family without interviewing qualified relatives or friends of our family for placement while they investigate. We are given limited information and presently only have weekly zoom visitation for an hour with our sun, with no court order stating these visitation limitations," reads her GoFundMe, which was initially created to help bring her son Ra home.
"The racial discrimination that our community is facing right now is focused on Police Brutality because of the visibility and documentation. But we don't think about the other forms of systematic oppression that come as a sub-set. In particular, the Victimization of our children through the Foster Care System. They become the forgotten ones, falling through the cracks because mothers and fathers are too afraid to take on the gigantic task of standing up to a way of thinking and laws that are steeped in colonial times. Parents are coerced to sign plans and documents under mental duress, essentially signing away their rights to a system that doesn't love or understand us," the fundraiser continues.

The Florida Department of Children and Families did not immediately respond to a request for comment. A representative for Mercado also did not respond to it.
Johns Hopkins All Children's Hospital provided the following statement.
"Our first priority at Johns Hopkins All Children's Hospital is always the safety and privacy of our patients and their families. Therefore, we strictly follow privacy laws that limit the amount of information we can release regarding this particular case. However, we can say that our first responsibility is always to the child brought to us for care, and we are legally obligated to notify the Department of Children and Families (DCF) when we detect signs of possible abuse or neglect. It is DCF that investigates the situation and makes the ultimate decision about what course of action is in the best interests of the child."
Mercado's GoFundMe has raised over $250,000 as of this publication.
If you suspect child abuse, call the Childhelp National Child Abuse Hotline at 1-800-4-A-Child or 1-800-422-4453, or go to www.childhelp.org. All calls are toll-free and confidential. The hotline is available 24/7 in more than 170 languages.
Newborn baby in Chicago found alive in dresser drawer discarded in alley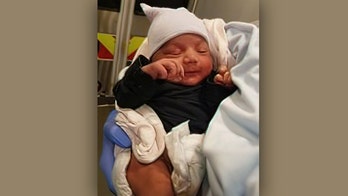 Chicago authorities on Monday discovered a newborn baby abandoned in a discarded dresser in an alleyway, according to police.
Detectives are trying to identify the baby, whom they believe is less than a week old, the Chicago Police Department said in a Tuesday press release.
Authorities responded to a call from a woman who found the baby in an alley on the 2300 block of North Oak Park Ave around 8 a.m., Fox 32 Chicago first reported.
Trash collection in the area was scheduled for Wednesday morning, officials told the outlet.
Police are asking anyone with information to call Area 5 Detective Figueroa at 312-746-6554. Anonymous tipsters can send information to cpdtip.com.