Apostle Broikos, 18, has been charged with manufacturing and trafficking drugs
He faces a fine of up to $1million, life behind bars or both over the charges
He's one in 250 Australians allegedly connected to a large crime syndicate
Broikos had attended one of Adelaide's private schools St Ignatius' College 
A baby-faced teenager has claimed he's too young to be kept in an adult jail as he faces life behind bars for allegedly trafficking drugs.
Apostle Broikos, 18, one of the youngest alleged associates of the crime syndicate Operation Ironside, was on May 19 charged with trafficking a large commercial quantity of a controlled drug in Yamba, northern New South Wales.
Operation Ironside was initiated after the United States' FBI decrypted 'An0m', an online communications platform used by Australian gang figures. 
In a three-year collaboration with the Australian Federal Police, the operation has resulted in more than 250 arrests across Australia.
Broikos has also been charged with manufacturing and trafficking a controlled drug between January 1 and August 19, 2020.
Broikos faces a fine of up to $1million, life behind bars or both for the charges.
The former private school student from Adelaide's St Ignatius' College appeared in court on Thursday where he was remanded in custody for another two weeks – despite his lawyer arguing he should be released on bail due to his young age.
Broikos is the youngest South Australian to be allegedly connected to the sting.
Photos from his time at St Ignatius show him participating in various sporting teams.
His co-accused on the charges include his uncle Theodore Tasman Broikos, Mark James Press and Comanchero bikie boss Cain Robert Dalwood who remain in custody to await trial.

Texas doctor who reportedly poisoned IV bags with heart-stopping drugs held without bail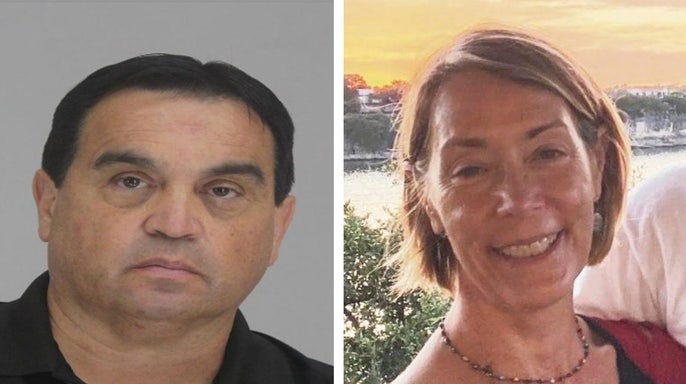 Dallas Dr. Raynaldo Rivera Ortiz Jr. is accused of contaminating IV bags, leading to the death of fellow anesthesiologist Melanie Kaspar
A Texas doctor deemed a "medical terrorist" by prosecutors after allegedly poisoning IV bags, reportedly causing a fellow physician's death and cardiac emergencies for 11 other people, was ordered held without bail.
At a federal court hearing on Monday, prosecutors described Dr. Raynaldo Rivera Ortiz Jr. as a "medical terrorist" who used heart-stopping drugs to turn IV bags at a surgical facility in Dallas into "poison bombs" that "exploded on unsuspecting patients," FOX 4 Dallas-Forth Worth reported.
He was ordered to remain in custody while awaiting trial without bail.
Though he has a public defender, prosecutors argued that the anesthesiologist is a flight risk, noting that he allegedly had $7,000 in cash on him at the time of his arrest last week, owns a $1.3 million home and five luxury cars, including a Corvette and three Mercedes-brand vehicles and has tax liens for owing the Internal Revenue Service (IRS) millions of dollars.
A criminal complaint accuses Ortiz of injecting nerve blocking and bronchodilation drugs into patient IV bags at Baylor Scott & White Surgicare in North Dallas.
Surveillance video played out in court on Monday shows the doctor placing an IV bag in a stainless steel warmer outside an operating room on Aug. 19, according to FOX 4. Minutes later, another staffer took the bag, and a patient soon after reportedly suffered a heart attack.
Ortiz's colleague, beloved anesthesiologist Melanie Kaspar, took an allegedly contaminated IV bag home on June 21 to rehydrate due to an illness. Almost immediately after inserting the IV into her vein, she suffered a serious cardiac event and died. An autopsy showed was fatally poisoned by bupivacaine — a numbing agent that the Justice Department said "is rarely abused" but used to alleviate pain during surgery.
An 18-year-old male patient experienced a cardiac emergency during a scheduled surgery on Aug. 24 due to what was found to be an apparently contaminated IV bag. The center identified 10 additional unexpected cardiac emergencies that occurred during otherwise unremarkable surgeries between May and August.
The incidents first began two days after Oritz was notified of a disciplinary inquiry against him over his handling of a medical emergency. Other doctors noted he complained the center was trying to "crucify" him.
None of the cardiac emergencies occurred during his own surgeries, and a nurse told police that Ortiz "physically waved off" an IV bag she had retrieved for him from the warmer, according to the complaint.
Arizona sisters indicted after deputies find 850,000 fentanyl-laced counterfeit pills during road trip: police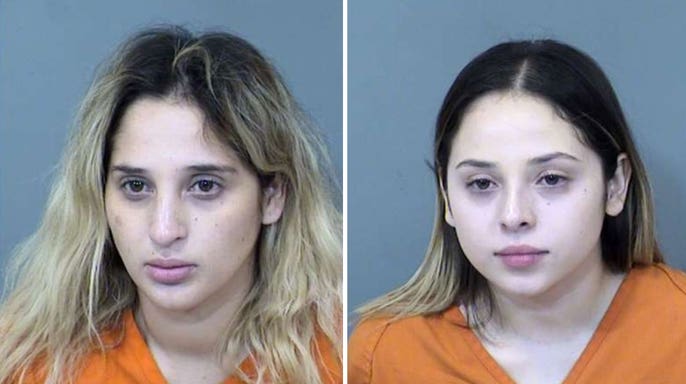 Kimberli Guadalupe Torres-Marin, 26, and Alexa Torres-Marin, 19, were indicted for the sale or transportation of narcotic drugs
Two Arizona sisters were indicted this week after deputies allegedly found over 850,000 counterfeit pills laced with fentanyl inside a vehicle they were traveling in toward Phoenix last month. Authorities did not state what the discovered pills were supposed to emulate.
Kimberli Guadalupe Torres-Marin, 26, and Alexa Torres-Marin, 19, were each indicted by a Maricopa County grand jury with one count of sale or transportation of narcotic drugs, a class two felony, according to an announcement from the Maricopa County Attorney's Office on Monday.
The two women, reportedly sisters, according to AZ Family, were arrested on Aug. 24 after Maricopa County Sheriff's deputies allegedly found the stash in duffel bags. The bags were in the vehicle the women were traveling in toward Phoenix.
To shed light on the fentanyl crisis, the Maricopa County Attorney's Office said it will spearhead a free, public community forum Sept. 27 at Independence High School in Glendale, Arizona, with experts on fentanyl to help educate parents and teens on the dangers of this drug.
"Fentanyl is highly addictive and can be lethal if even a small amount is ingested or smoked," the prosecutor's office said.
"Two out of five counterfeit pills that come across our border are laced with lethal doses of fentanyl," Maricopa County Attorney Rachel Mitchell told FOX 10 Phoenix. "These drugs are being marketed to our youth in the most proliferous ways and are being produced in candy-like colors. We must hold those who bring these lethal pills into our community accountable."
Since last month, the Drug Enforcement Administration has been sounding the alarm of the emerging trend of brightly colored "rainbow fentanyl" pills used by drug cartels to seemingly market the candy-like substance to children and young people.
On Monday, the U.S. Customs and Border Protection Director for the Port of Nogales, Arizona, said his officers stopped five loads totaling approximately 400,000 fentanyl pills over the weekend. Of that amount, approximately 30,000 were rainbow-colored. The loads also contained 152 pounds of methamphetamine, he said.
Houston rapper 'The Breadman' gets 23 years for drug trafficking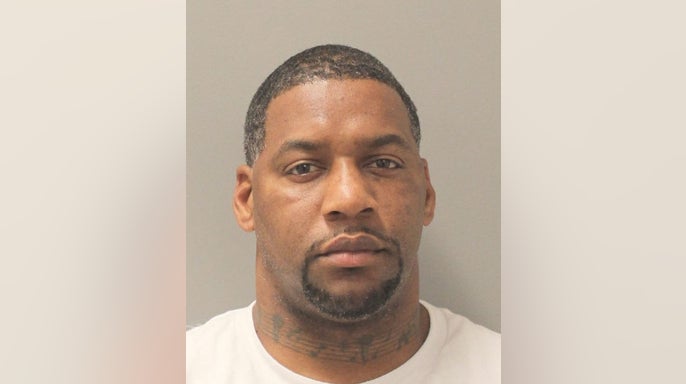 Jermaine West was part of a Houston-based hip hop studio while also trafficking various types of drugs and engaging in gang activity, federal prosecutors said
A 43-year-old Houston rapper known as "The Breadman" was sentenced Monday to 23 years in prison for drug trafficking in the Houston area.
Jermaine West pleaded guilty April 6 to 10 counts of drug trafficking related to the distribution of various drugs, including methamphetamine, cocaine and opioids, the Justice Department said. The prison time will be followed by six years of supervised release.
During the court hearing, U.S. District Judge George Hanks heard prosecutors allege West also engaged in gang activity. Hanks said West "destroyed people's lives" and that "for 20 years [West] played a dangerous game," and that he had "played the game and lost."
West was Hood part of the Houston-based Kat Music Group rap studio.
The investigation into West involved multiple law enforcement agencies and began in 2019 when authorities learned West was trafficking drugs, federal prosecutors said.
West will be transferred to a federal prison to serve his sentence, the DOJ said.