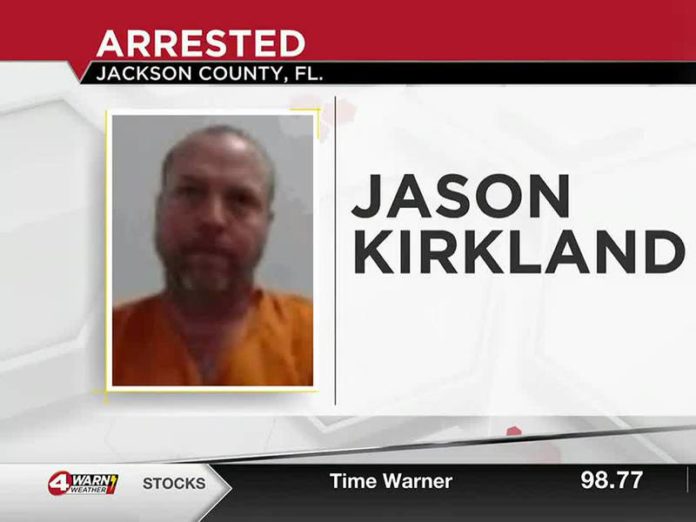 Alabama Man Convicted of Traveling To Florida To Engage In Sexual Acts With Minor Kills Self In Jail
TALLAHASSEE, FLORIDA – A federal jury in Tallahassee on Wednesday convicted Jason Earl Kirkland, 44, of Cottonwood, Alabama of attempted enticement of a minor to engage in sexual activity and interstate travel with intent to engage in illicit sexual conduct. The guilty verdict, returned yesterday, at the conclusion of a two-day trial, was announced by Jason R. Coody, United States Attorney for the Northern District of Florida.
"There is no greater charge than the protection of our children," stated U.S. Attorney Coody. "This multi-agency investigation and the related prosecution is yet another example of the unwavering commitment to the protection of our most vulnerable and should serve as a significant deterrent to those who would attempt to harm them. We will continue to work tirelessly with our law enforcement partners to investigate and prosecute those who engage in such heinous conduct."
In May 2021, investigators from the Jackson County Sheriff's Office, Panama City Beach Police Department, Walton County Sheriff's Office, the Florida Department of Law Enforcement, and Homeland Security Investigations conducted an undercover online operation to identify individuals seeking to engage in sexual activity with minors. Evidence introduced during the trial revealed that on May 12, 2021, a person with the username "Mark from Cottonwood" and who claimed to be 41 years old, later identified as Jason Earl Kirkland, sent a private message to an undercover (UC) law enforcement profile, claiming to be a 14-year-old girl located in Marianna, Florida, using a social media and messaging application. Kirkland and the UC officer exchanged several messages before having voice communications over the phone and through text messaging.
"The internet is a dangerous place for sexual predators who choose innocent children as their victims when it's an uncover agent on the other end," said HSI Jacksonville Assistant Special Agent in Charge K. Jim Phillips. "The investigative power of HSI, and our law enforcement partnerships Jackson County Sheriff's Office, Panama City Beach Police Department, Bay County Sheriff's Office, and the Florida Department of Law Enforcement, is why this predator will spend some much-deserved time behind bars."
"Nothing is more important than the safety of our children and we will work diligently with our law enforcement partners to ensure they do not become victims," stated Jackson County Sheriff Donnie Edenfield.
On May 13, 2021, Kirkland resumed contact with the UC, where the conversation became sexual in nature and Kirkland expressed his desire to engage in sexual acts with the UC (who he believed to be a 14-year-old girl). Kirkland also sent a nude photograph of himself and of his genitals to the UC through text messages. Kirkland then traveled to Marianna, Florida to meet the UC so he could drive her back to his residence to engage in sexual activity. Kirkland was arrested upon his arrival at the designated meeting location.
"Unfortunately, we see too many cases like this, where children are potentially being preyed upon by sexual predators. These predators have the ability to camouflage themselves online, and they can seem friendly and non-threatening," stated Chief Talamantez. "We urge parents to remain diligent in their children's use of social media and have those difficult conversations with your kids about the dangers of the Internet. There is a huge threat out there and we need to do everything we can to protect our children and prevent them from becoming victims. The Panama City Beach Police Department aggressively pursues these cases to protect our children and our community. This is one more predator off the street, but the threat never goes away. Our department is honored to work with other law enforcement agencies who are committed to the arrest and prosecution of these predators."
Kirkland was reportedly found dead in his cell around 12:30 a.m. Thursday.
Facebook Comments



News by Breaking911
Brother Fights With Sister, Knocking Mother's Casket Over During Funeral

During a funeral service in Richmond, California, a huge fight occurred, involving a brother and sister. It resulted in their mother's casket being knocked over and an apprehension.
The Richmond Police Department noted that the incident happened, on Saturday, at Rolling Hills Memorial Park.
Authorities say that during the fight, the sister's boyfriend intervened which escalated the situation.
The brother then entered his vehicle and tried to hit his sister but missed. On the other hand, he hit another woman and made the mother's casket fall over. It was documented that the body did not fall out.
The woman who was hit suffered non-life threatening injuries.
The brother also drove in grass and gravestones, which led to a water main break. In the end, the water flooded the plot that belonged to the funeral director's mother.
To add, a funeral attendee hit the 36-year-old brother with a cane once he exited his vehicle in order to 'get him under control.'
The brother received medical attention for a wound he suffered during the physical altercation and was then apprehended.
The park estimated that the total amount of damages is about $20,000. The manager noted that the cemetery will be paying for all repairs.
It was also reported that one relative brought a stun gun to the services because of a long history of problems within the family.


Post Views:
3
Brother Fights With Sister, Knocking Mother's Casket Over During Funeral
WATCH: Attorney General Merrick Garland makes statement in wake of FBI raid of Mar-a-Lago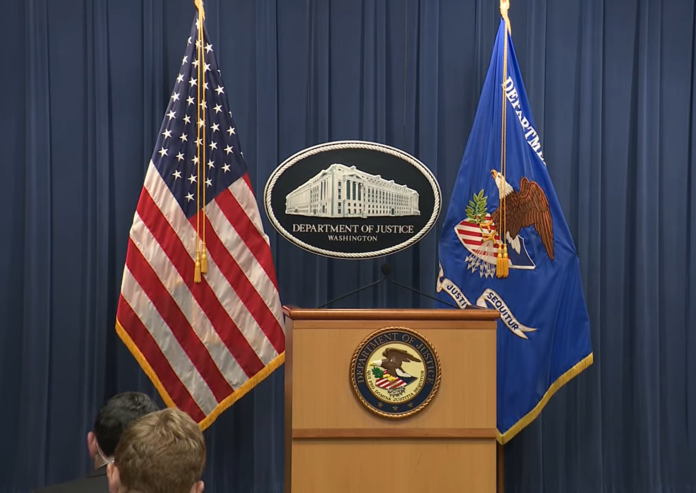 The FBI searched Donald Trump's Mar-a-Lago estate as part of an investigation into whether he took classified records from the White House to his Florida residence, people familiar with the matter said, a dramatic and unprecedented escalation of law enforcement scrutiny of the former president.
Facebook Comments
News by Breaking911
Police Search for California Teen Kiely Rodni Who Vanished From Campground Party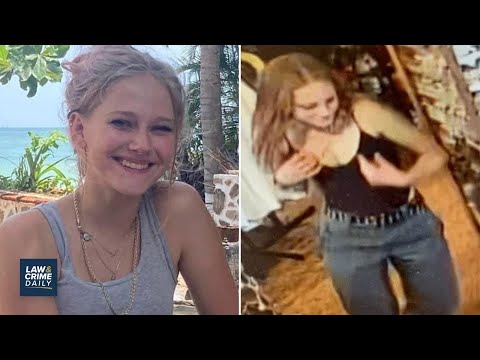 California police are searching for 16-year-old Kiely Rodni after she disappeared after a large party over the weekend. Plus, a (more…)