MESA, Ariz. — Special agents with U.S. Immigration and Customs Enforcement's (ICE) Homeland Security Investigations (HSI) joined the East Valley Human Trafficking Taskforce (EVHTTF) on a two-day "Buyer Reduction" or sting operation, which resulted in 18 arrests.
The operation was led by the Mesa Police Department. The Arizona Attorney General's Office and the Scottsdale and Tempe Police departments also participated in the investigation.
On Aug. 5 and Aug. 6, law enforcement staged in the area of South Country Club Drive and US 60 in Mesa, Arizona, to conduct online chats that offered prostitution services in an effort to identify and apprehend customers of sex trafficking victims. All 18 men arrested over the two days solicitated adult prostitution, and one was also charged of attempted sex conduct with a minor, child prostitution with a minor under the age of 15, money laundering and prostitution.
HSI encourages the public to report suspected child predators and any suspicious activity through its toll-free Tip Line at 1-866-DHS-2-ICE or by completing its online tip form. Both are staffed around the clock by investigators. From outside the U.S. and Canada, callers should dial 802-872-6199. Hearing impaired users can call TTY 802-872-6196.
Facebook Comments
Escaped Prisoner Went Unnoticed for Days; Manhunt Still Active

A convicted murderer serving a life sentence escaped prison and went unnoticed for days before a manhunt was launched.
42-year-old Porfirio Duarte-Herrera escaped from the Southern Desert Correctional Center in Nevada sometime late Friday night. It wasn't until Tuesday morning at 7 a.m. headcount that prison officials noticed he was missing.
Duarte-Herrera was convicted of first-degree murder in 2009 for the death of his ex-girlfriend's new boyfriend, Willebaldo Dorantes Antonio.
Duarte-Herrera and his co-defendant, Omar Rueda-Denvers, planted a pipe bomb on a car parked in a hotel garage in 2007. The targeted victims were the ex-girlfriend and Antonio, however, only Antonio was fatally injured when the bomb detonated. The ex-girlfriend was unharmed.
Both Duarte-Herrera and Rueda-Denvers were convicted and each sentenced to life in prison.
The escapee, who was at a medium-security facility, has now been missing for 5 days.


Post Views:
994
Escaped Prisoner Went Unnoticed for Days; Manhunt Still Active
5 Texas Teens Arrested For Waving Guns Around While Recording Rap Video

5 teens were arrested in San Antonio for waving guns in the air outside of an apartment complex while allegedly recording a rap video.
San Antonio Police Officers arrived to the 100 block of Dresden Drive after receiving multiple reports of a disturbance involving guns. When they arrived, they saw a group of 13 teenagers standing around with guns.
The juveniles were ordered to drop their weapons and get on the ground. Most of them obliged, while a few of them away at first sight of the police.
9 individuals were detained and four firearms were confiscated. When questioned by police, the teens said they were attempting to make a rap video.
Through their investigation, officers were able to determine which of them were armed with the three handguns and the AR style pistol that were recovered. It was also discovered that several of the teens that were detained had active warrants out for their arrest.
In total, 6 were arrested, including three 19-year-olds, two 18-years-olds, and one 28-year-old.
The remaining 3 detained were released at the scene.


Post Views:
12
5 Texas Teens Arrested For Waving Guns Around While Recording Rap Video
South Carolina Governor Declares State of Emergency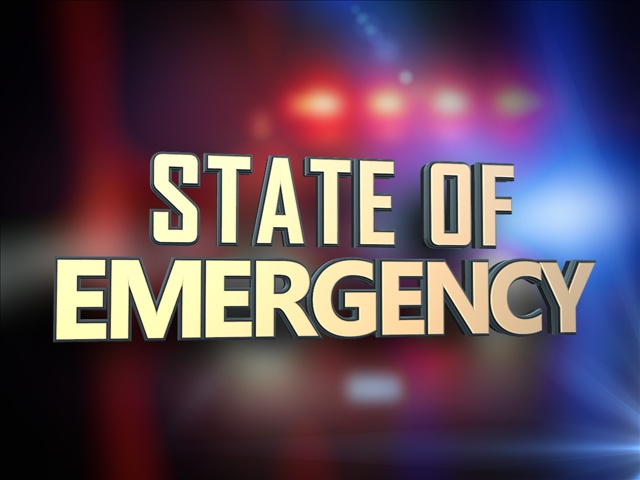 COLUMBIA, S.C. – Governor Henry McMaster today signed an executive order declaring a state of emergency and activating the state's emergency operations plan, which enables state agencies to prepare for Hurricane Ian's potential impact to the state. The governor's order directs the South Carolina Emergency Management Division to coordinate with all relevant state agencies and to be prepared to respond to any requests for state assistance from county emergency managers.
"It's still too early to know exactly how Hurricane Ian will affect South Carolina, but preparations at the state level are well underway, and this declaration of emergency is another step in that process," said Gov. Henry McMaster. "We do know we'll see a lot of rain and significant storm surge on our coastline over the coming days – now is the time for each South Carolina to make plans for every contingency and be prepared."
BREAKING: Hurricane Ian makes landfall near Cayo Costa, Florida as a powerful Category 4 storm – https://t.co/EXqGp0G0l2

— Breaking911 (@Breaking911) September 28, 2022
Facebook Comments



News by Breaking911