18 Arrested In 2-Day Human Sex Trafficking Operation In Mesa, Arizona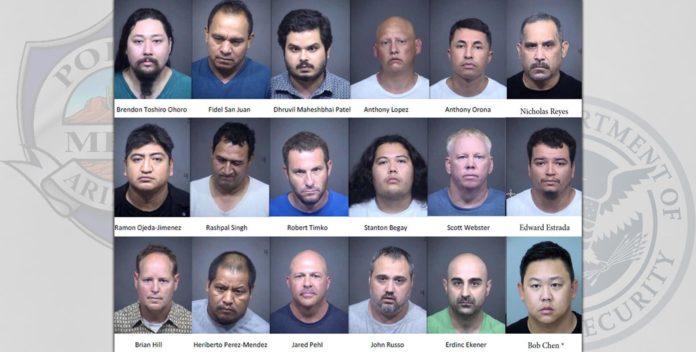 MESA, Ariz. — Special agents with U.S. Immigration and Customs Enforcement's (ICE) Homeland Security Investigations (HSI) joined the East Valley Human Trafficking Taskforce (EVHTTF) on a two-day "Buyer Reduction" or sting operation, which resulted in 18 arrests.
The operation was led by the Mesa Police Department. The Arizona Attorney General's Office and the Scottsdale and Tempe Police departments also participated in the investigation.
On Aug. 5 and Aug. 6, law enforcement staged in the area of South Country Club Drive and US 60 in Mesa, Arizona, to conduct online chats that offered prostitution services in an effort to identify and apprehend customers of sex trafficking victims. All 18 men arrested over the two days solicitated adult prostitution, and one was also charged of attempted sex conduct with a minor, child prostitution with a minor under the age of 15, money laundering and prostitution.
HSI encourages the public to report suspected child predators and any suspicious activity through its toll-free Tip Line at 1-866-DHS-2-ICE or by completing its online tip form. Both are staffed around the clock by investigators. From outside the U.S. and Canada, callers should dial 802-872-6199. Hearing impaired users can call TTY 802-872-6196.
Facebook Comments
Teen Accused of Stabbing Cheerleader 114 Times Faces Murder Trial Next Week — Aiden Fucci Case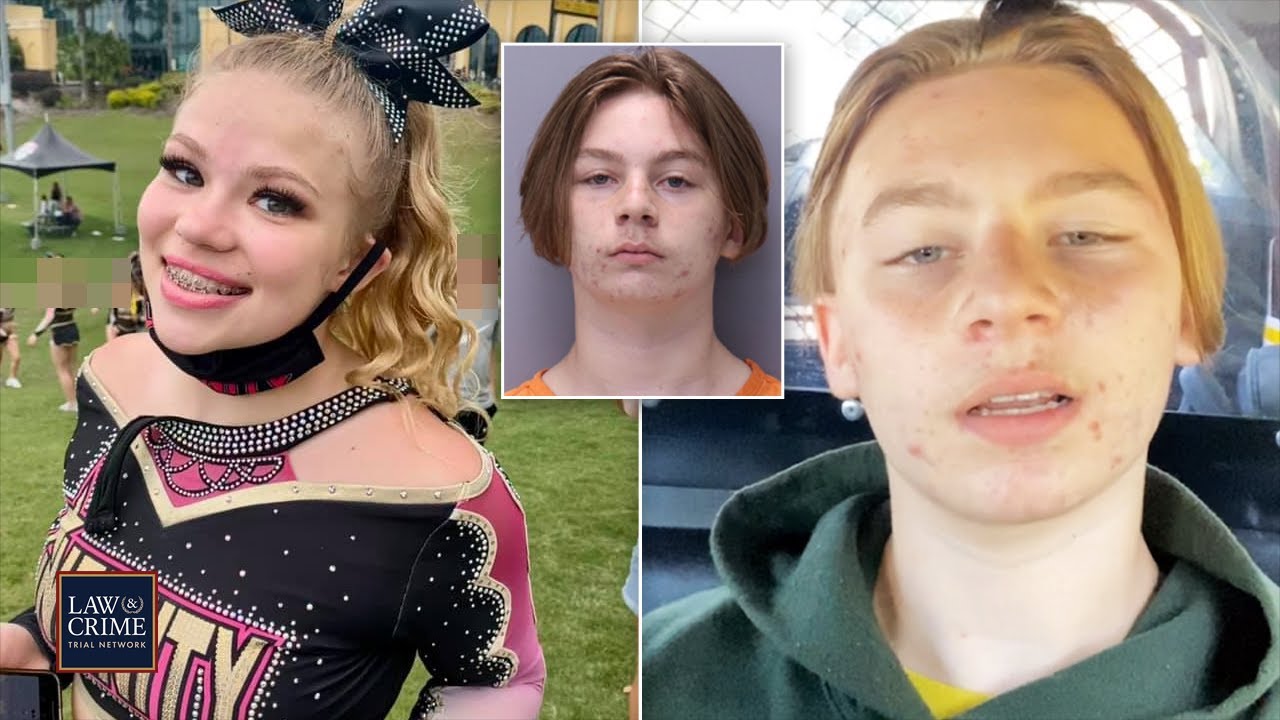 The Florida teen accused of stabbing a 13-year-old girl 114 times when he was 14 years old is set to (more…)
'He's Got No Right!': Alex Murdaugh's Lawyer Fires Back at Prosecutor's Request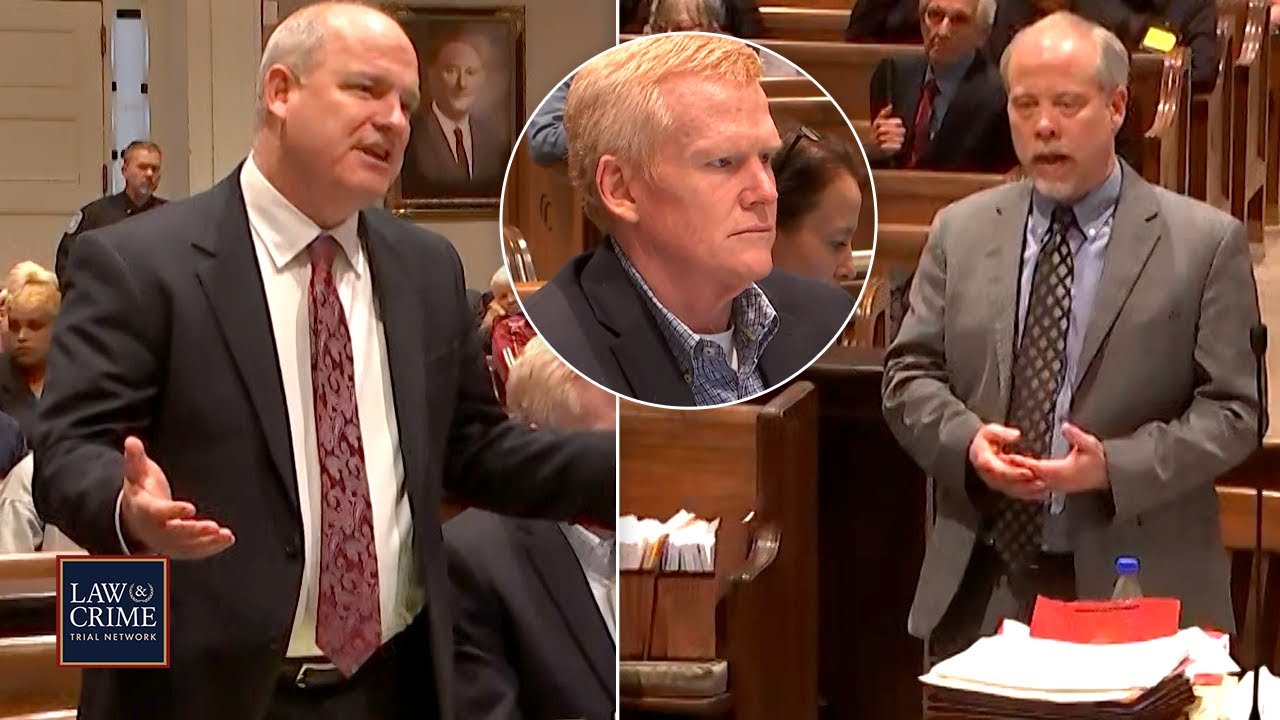 Alex Murdaugh apparently met with his lawyer, law partners, and relatives for a meeting three days after the murders of (more…)
Murdaugh Murders: Firearms Expert Drops Bombshell Murder Weapon Evidence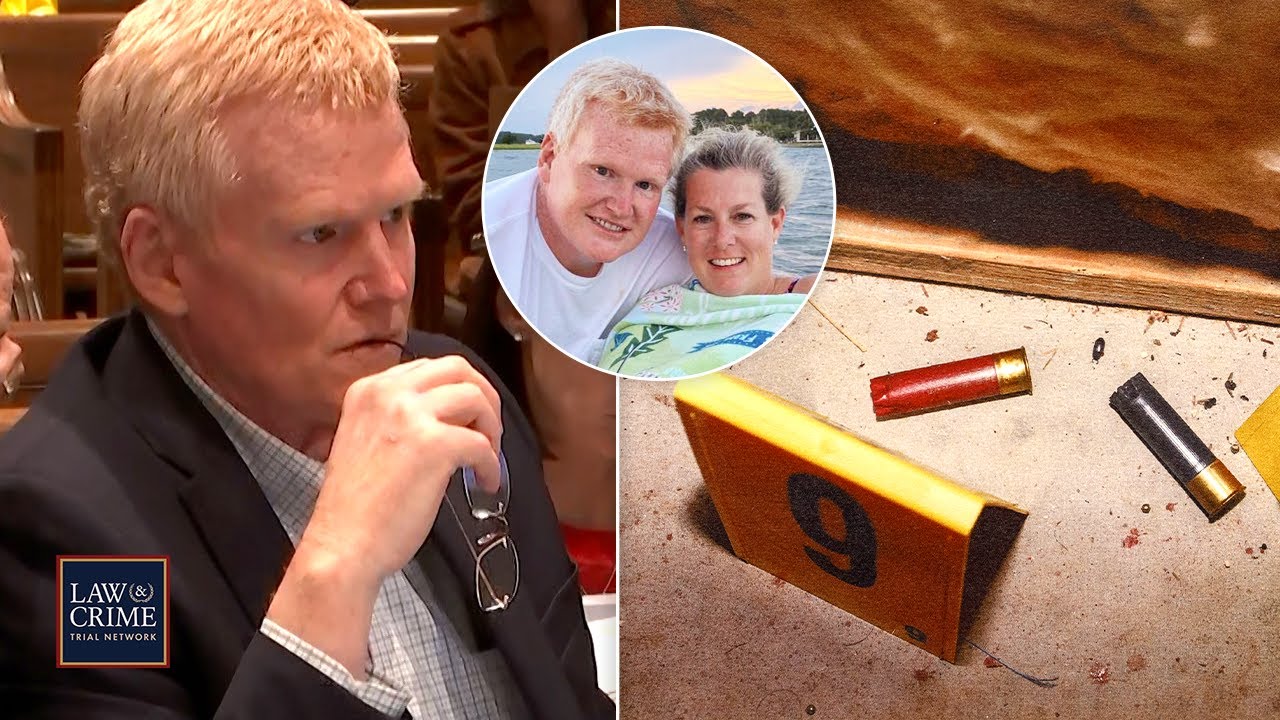 Firearms examiner Paul Greer testified that shell casings found near the body of Alex Murdaugh's wife, Maggie, have markings that (more…)