At 12 years old, Rapper Lil Wayne tried to commit suicide with a gun, but an ex-New Orleans police officer, Robert Hoobler, saved his life. Now, Lil Wayne is mourning his passing.
On Friday, July 22, the 65-year-old was found inside of his home in Old Jefferson.


"Everything happens for a reason. I was dying when I met u at this very spot. U refused to let me die. Everything that doesn't happen, doesn't happen for a reason. That reason being you and faith. RIP Uncle Bob. Aunt Kathie been waiting for u. I'll love and miss u both and live for us all," the rapper shared on Instagram. He included a picture of Hoobler standing near Wayne's old residence.
Daniel Nelson, Hoobler's grandson, stated that his granddad suffered from many health issues after being involved in a car accident. Because of his diabetes, Hoobler's legs had been amputated.
"How I knew I had mental health problems was I pulled the trigger," Wayne has previously said, recounting what happened that evening.
In 1994, Wayne had called police prior to locating his mother's gun and placing it to his head. He then shot himself in the chest.
The rapper says that as officers arrived to the bloody scene, they walked over his body as they looked for drugs and weapons. Hoobler, who wasn't on-duty at the time, was the only officer that came to his side and quickly transported Lil Wayne to a medical facility.
"He just picked me up and just kept telling me sh*t like, 'You not going to die on me. And so, he got me to the hospital…He made sure I was good."
Wayne says that years after that, he was able to meet Hoobler. "He was like, 'I don't want nothing. I just want to say I'm happy to see that I saved a life that mattered.'"


Post Views:
93
Rapper Lil Wayne Mourns Ex-Police Officer Who Saved His Life During Suicide Attempt
Brother Fights With Sister, Knocking Mother's Casket Over During Funeral

During a funeral service in Richmond, California, a huge fight occurred, involving a brother and sister. It resulted in their mother's casket being knocked over and an apprehension.
The Richmond Police Department noted that the incident happened, on Saturday, at Rolling Hills Memorial Park.
Authorities say that during the fight, the sister's boyfriend intervened which escalated the situation.
The brother then entered his vehicle and tried to hit his sister but missed. On the other hand, he hit another woman and made the mother's casket fall over. It was documented that the body did not fall out.
The woman who was hit suffered non-life threatening injuries.
The brother also drove in grass and gravestones, which led to a water main break. In the end, the water flooded the plot that belonged to the funeral director's mother.
To add, a funeral attendee hit the 36-year-old brother with a cane once he exited his vehicle in order to 'get him under control.'
The brother received medical attention for a wound he suffered during the physical altercation and was then apprehended.
The park estimated that the total amount of damages is about $20,000. The manager noted that the cemetery will be paying for all repairs.
It was also reported that one relative brought a stun gun to the services because of a long history of problems within the family.


Post Views:
3
Brother Fights With Sister, Knocking Mother's Casket Over During Funeral
WATCH: Attorney General Merrick Garland makes statement in wake of FBI raid of Mar-a-Lago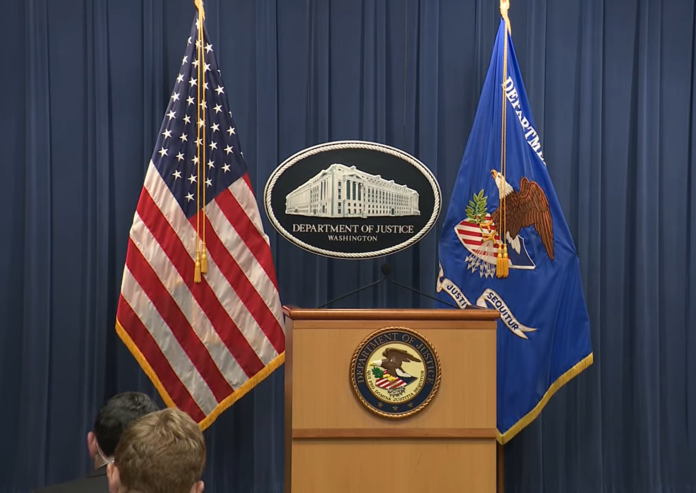 The FBI searched Donald Trump's Mar-a-Lago estate as part of an investigation into whether he took classified records from the White House to his Florida residence, people familiar with the matter said, a dramatic and unprecedented escalation of law enforcement scrutiny of the former president.
Facebook Comments
News by Breaking911
Police Search for California Teen Kiely Rodni Who Vanished From Campground Party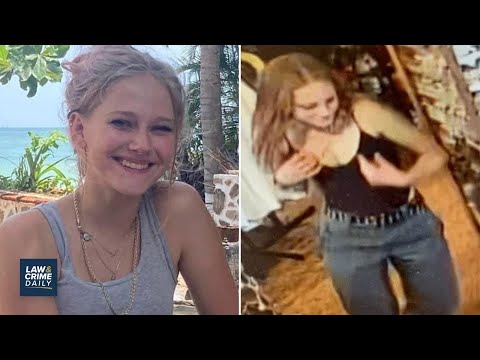 California police are searching for 16-year-old Kiely Rodni after she disappeared after a large party over the weekend. Plus, a (more…)