As the Miss Bumbum 2022 Pageant is about to take place, Carolina Lekker is preparing.
Lekker has been featured on the cover of Playboy Africa and has begun a new health and fitness program. As a way to get ready for the bootylicious competition, Lekker has been increasing her sex drive in order to stay fit.
"To burn the calories, I started the sex diet. It's five hours of sex a day, at least four days a week. I want to lose 13 pounds," Lekker reported.
"We lose a lot of calories having sex. Besides, it's a normal thing which is good for your health. So, I combined the pleasure with the physical exercise to prepare myself even more for the grand finale," she added.
The beauty, who is from Barcelona, ensures that she watches what she consumes before she has sex.
"I have avoided soda, excess alcohol, dairy products, and fatty foods. I eat more dark chocolate, bananas, eggs, and honey."
According to health experts, engaging in too much sex can result in a urinary tract infection, inflammation, swelling, numbness, pain, and strained muscles.
However, Lekker isn't attempting to sabatoge her chances of winning. Thus, she will take breaks.
"Sunday is almost a holy day. I do nothing. On the other days, I alternate my days off to rest my body," she added.
On her off days, Lekker gets money by allowing women to use her beauty and big bum to "honeytrap" her partners. She has already made $100,000 catching possible cheaters.
"I contact them on Instagram first and wait for them to respond. I keep making conversation until the conversation gets hotter," Lekker said.
It's costs close to $2,000 for Lekker to send a partner a DM to see if they are willing to cheat.
Lekker utilized the funds to pay for cosmetic surgery that totaled about $150,000 in order for her to be in the running for the 'most expensive body on Instagram.'


Post Views:
1,589
Pageant Contestant Has Sex 5 Hours A Day To Prepare For Competition
Brother Fights With Sister, Knocking Mother's Casket Over During Funeral

During a funeral service in Richmond, California, a huge fight occurred, involving a brother and sister. It resulted in their mother's casket being knocked over and an apprehension.
The Richmond Police Department noted that the incident happened, on Saturday, at Rolling Hills Memorial Park.
Authorities say that during the fight, the sister's boyfriend intervened which escalated the situation.
The brother then entered his vehicle and tried to hit his sister but missed. On the other hand, he hit another woman and made the mother's casket fall over. It was documented that the body did not fall out.
The woman who was hit suffered non-life threatening injuries.
The brother also drove in grass and gravestones, which led to a water main break. In the end, the water flooded the plot that belonged to the funeral director's mother.
To add, a funeral attendee hit the 36-year-old brother with a cane once he exited his vehicle in order to 'get him under control.'
The brother received medical attention for a wound he suffered during the physical altercation and was then apprehended.
The park estimated that the total amount of damages is about $20,000. The manager noted that the cemetery will be paying for all repairs.
It was also reported that one relative brought a stun gun to the services because of a long history of problems within the family.


Post Views:
3
Brother Fights With Sister, Knocking Mother's Casket Over During Funeral
WATCH: Attorney General Merrick Garland makes statement in wake of FBI raid of Mar-a-Lago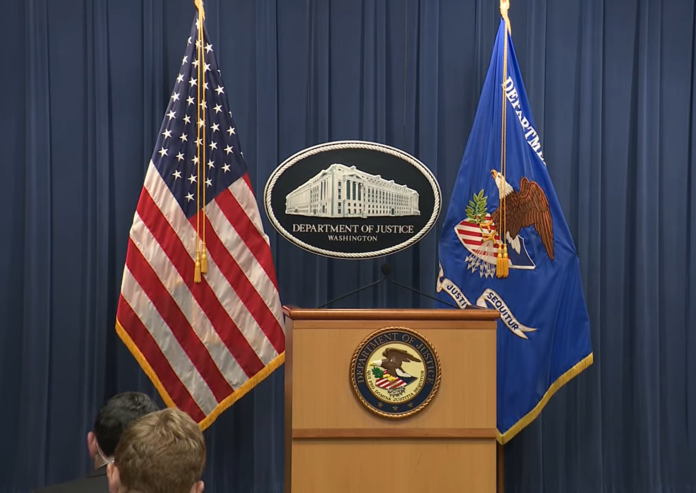 The FBI searched Donald Trump's Mar-a-Lago estate as part of an investigation into whether he took classified records from the White House to his Florida residence, people familiar with the matter said, a dramatic and unprecedented escalation of law enforcement scrutiny of the former president.
Facebook Comments
News by Breaking911
Police Search for California Teen Kiely Rodni Who Vanished From Campground Party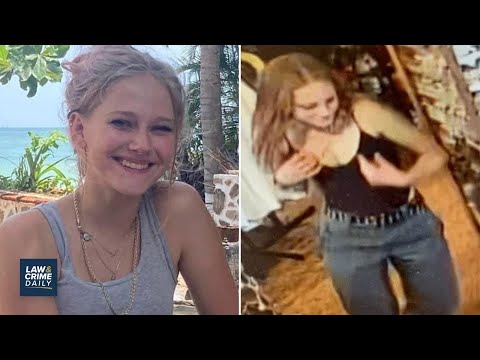 California police are searching for 16-year-old Kiely Rodni after she disappeared after a large party over the weekend. Plus, a (more…)