A New York McDonald's employee was shot in the neck by a customer following a disagreement Monday.
23-year-old Matthew Webb was called to the McDonald's by his mother after being disrespected by employees. Webb came to the restaurant with his girlfriend Camellia Dunlap,18.
The incident happened around 7pm when a woman name Lisa Fulmore went through the drive thru and received cold fries.


"I asked the girl to change the French fries because the fries were cold. She went to the French fry machine for maybe 10 seconds and brought back fries, so I thought they was new fries, so I had left." Fulmore said.
"So, I taste the fries, and after I got to the third one, it was a cold fry still. So, I went back to take the food back," she said.
Fulmore went inside the Mcdonalds confronting the employees about her cold fries.
"I asked her, 'Why would you give me the same fries and just put one or two on top to make me think that you gave me new fries?' She started laughing, and all of them started laughing, acting like it's funny," she said.
She asked to speak to the manager, but they just kept laughing at her, according to the report.
"Everybody started laughing again," Fulmore said. "This is when I was on the phone with my son. I was like, 'They in this McDonald's playing with me.' I was like, 'I got kids their age, I'm not going to sit here and keep arguing with these little kids.'"
Morgan told Fulmore which is his mother that he was on his way. Fulmore tried to tell him not to come so he would not get in any trouble, but it was too late, she said.
When Morgan arrived with his girlfriend they exchanged words before Morgan stepped outside with
Webb and shots were fired.
Webb was rushed to the hospital in critical condition.
Morgan was taken into custody and charged with attempted murder. His girlfriend 18 year old Camellia Dunlap was also arrested and charged with two counts of criminal possession of a weapon.


Post Views:
2
Brother Fights With Sister, Knocking Mother's Casket Over During Funeral

During a funeral service in Richmond, California, a huge fight occurred, involving a brother and sister. It resulted in their mother's casket being knocked over and an apprehension.
The Richmond Police Department noted that the incident happened, on Saturday, at Rolling Hills Memorial Park.
Authorities say that during the fight, the sister's boyfriend intervened which escalated the situation.
The brother then entered his vehicle and tried to hit his sister but missed. On the other hand, he hit another woman and made the mother's casket fall over. It was documented that the body did not fall out.
The woman who was hit suffered non-life threatening injuries.
The brother also drove in grass and gravestones, which led to a water main break. In the end, the water flooded the plot that belonged to the funeral director's mother.
To add, a funeral attendee hit the 36-year-old brother with a cane once he exited his vehicle in order to 'get him under control.'
The brother received medical attention for a wound he suffered during the physical altercation and was then apprehended.
The park estimated that the total amount of damages is about $20,000. The manager noted that the cemetery will be paying for all repairs.
It was also reported that one relative brought a stun gun to the services because of a long history of problems within the family.


Post Views:
3
Brother Fights With Sister, Knocking Mother's Casket Over During Funeral
WATCH: Attorney General Merrick Garland makes statement in wake of FBI raid of Mar-a-Lago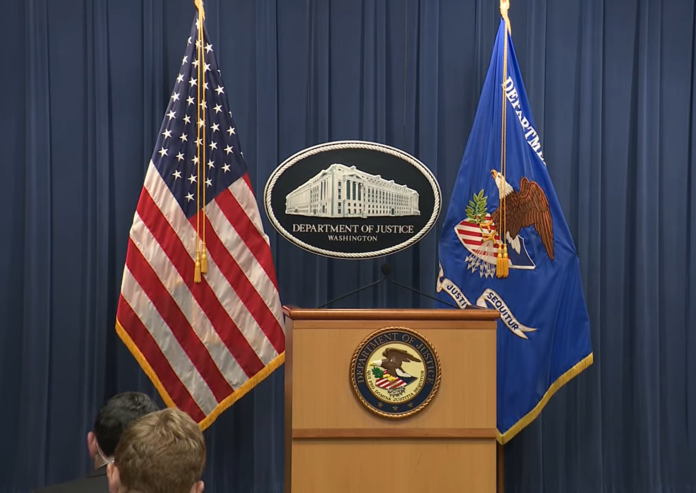 The FBI searched Donald Trump's Mar-a-Lago estate as part of an investigation into whether he took classified records from the White House to his Florida residence, people familiar with the matter said, a dramatic and unprecedented escalation of law enforcement scrutiny of the former president.
Facebook Comments
News by Breaking911
Police Search for California Teen Kiely Rodni Who Vanished From Campground Party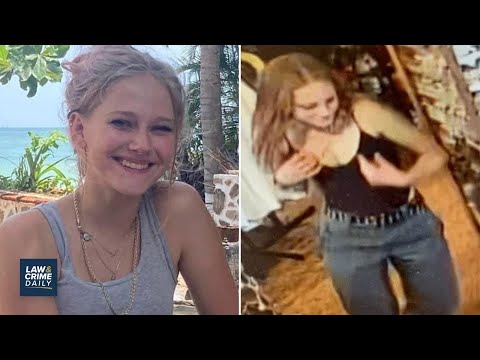 California police are searching for 16-year-old Kiely Rodni after she disappeared after a large party over the weekend. Plus, a (more…)