Kanye West Accused Of Displaying Pornography And Explicit Recordings Of Kim Kardashian To Former Staffers
The rapper formerly known as Kanye West, Ye, is said to have showed workers pornographic recordings and pictures. This happened more than once, in the workplace, and some of the material included his own wife.
An open letter to executive board members and the new CEO of Adidas was penned on Tuesday night. It has called for the executives to take action concerning the "toxic and chaotic envrionment that Kanye West created."
Ex-Yeezy and Adidas employees accuse Ye of displaying pornography while meeting on several instances. He also showed "explicit video and photos" of Kim Kardashian, his spouse at the time.
He even told one female employee at a factory sample room in China that the Yeezy prototypes were unsatisfactory to him.
"I want to make a show that I can f**k," he reportedly told the woman.
One occasion describes an interview Ye conducted in 2018 when he pulled out his phone. He then stated that his wife had just sent him 'this' prior to showing a "very revealing" picture of Kardashian.
In another 2018 occurrence, West is said to have revealed an explicit video of Kim to Yeezy creative team workers. Two team members say that Ye showed them his own "homemade sex tapes."
Reports note that these actions were just some of the uncomfortable gestures displayed by West with employees as an intimidation tactic. One former worker discussed a situation where employees walked out of a meeting after Ye pulled up "MILF porn." He stated that "the feeling you get when you watch this is what I want people to feel when they put on our shoes."
The report matched up with a 30-minute recording of West on YouTube where he shows Adidas executives pornography as a business meeting took place.
"Is this a porn movie?" one man can be heard asking.
In September, West had said that "pornography has destroyed my family."
Ex-Yeezy team members have claimed that the company knew about West's "problematic behavior" prior to this and had "turned their moral compass off."
Adidas declined to make any remarks on any detailed speculations of West's termination.


Post Views:
189
Kanye West Accused Of Displaying Pornography And Explicit Recordings Of Kim Kardashian To Former Staffers
19-Year-Old Won't Be Allowed To Attend Father's Execution, Judge Rules

A 19-year-old in St. Louis has expressed her dismay after a judge denied her wish to watch her father die by lethal injection. The decision aligns with a Missouri law that prohibits anyone under 21 from witnessing an execution.
Kevin Johnson is scheduled to be executed on Tuesday for the 2005 killing of Officer William McEntee in Kirkwood, Missouri. Johnson's attorneys have current appeals awaiting as they attempt to stop the execution.
The American Civil Liberties Union had submitted an emergency motion with the court in Kansas City. This came after Johnson's daughter, Khorry Ramey, stated that she wanted to attend the execution. The ACLU argued that the age requirement had no affect on safety and witnessing the execution is Ramey's constitutional right.
However, on Friday, Judge Brian C. Wimes determined that Ramey's constitutional rights wouldn't be violated by law.
"It's excruciating to know that I'm about to lose my dad all over again when the state of Missouri kills him. Yet, I can't be present for his death simply because of my age," Ramey noted in a statement.
"…my dad is the most important person in my life. He has been there for me my whole life even though he's been incarcerated."
The judge was aware that the law may cause emotional damage for Ramey. However, he determined that was just one part of the court's findings, and the law was constitutional.
Ramey is hoping that Gov. Michael Parson will grant her dad clemency. Johnson's attorneys have been attempting to stop his execution. They have admitted his guilt but believe that racism was involved in the decision to be put him to death. Johnson is Black, and McEntee was white.
Johnson's lawyers also say that a mental illness and the fact that he was 19 at the time should have been factors in the decision. In 2005, the Supreme Court prohibited the execution of individuals younger than 18 at the time of the offense. Thus, more courts have moved away from giving teens the death penalty.
"The surviving victims of Johnson's crimes have waited long enough for justice. Every day longer that they must wait is a day they are denied the chance to finally make peace with their loss," a state petition read.


Post Views:
174
19-Year-Old Won't Be Allowed To Attend Father's Execution, Judge Rules
Woman Dies After Test Drive At Car Dealership Results In Fatal Crash
On Saturday, a deadly accident occurred during a test drive at a Nissan car dealership in Winter Haven, Florida.
Authorities say that Clifford Worme, 86, was test driving a Nissan Rogue at the Hill Nissan car dealership. 76-year-old Jean Worme and a sales representative were in the vehicle, as well.
As they were returning the car, Clifford Worme made a turn to go back into the dealership. He did so right in front of a Nissan Murano, authorities say.
Jean Worme died, and Clifford Worme sustained minor injuries. The driver of the Murano and the salesperson were unharmed.
Everyone involved in the incident had on a seatbelt.
An investigation is continuing.


Post Views:
2
Woman Dies After Test Drive At Car Dealership Results In Fatal Crash
Missouri AG to depose Fauci in social media lawsuit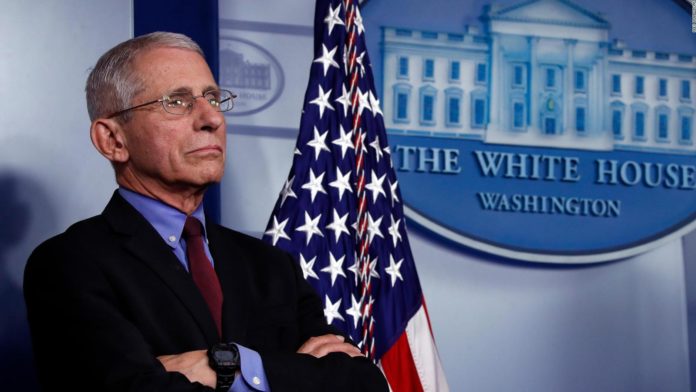 JEFFERSON CITY, Mo. – Missouri Attorney General Eric Schmitt and Louisiana Attorney General Jeff Landry will depose Dr. Anthony Fauci in their lawsuit against the federal government for allegedly colluding with social media companies to censor speech.
"Tomorrow, along with my colleague from Louisiana, my Office and I will depose Dr. Anthony Fauci in our lawsuit against the Biden Administration for allegedly colluding with social media companies to censor freedom of speech," said Attorney General Schmitt. "Since we filed our landmark lawsuit, we have uncovered documents and discovery that show clear coordination between the Biden Administration and social media companies on censoring speech, but we're not done yet. We plan to get answers on behalf of the American people. Stay tuned."
"We all deserve to know how involved Dr. Fauci was in the censorship of the American people during the COVID pandemic; tomorrow, I hope to find out. And I will continue fighting for the truth as it relates to Big Government colluding with Big Tech to stifle free speech," said Attorney General Landry.
Missouri and Louisiana filed this lawsuit in May of 2022 and have since received discovery showing that the federal government and the Biden Administration have worked with social media companies to censor speech on topics like COVID-19 and other issues.
A federal court granted Missouri and Louisiana's request for depositions of top Biden Administration officials on October 21, 2022.
Additionally, a magistrate judge in Virginia rejected former White House press secretary Jen Psaki's attempt to quash a subpoena in this case and transferred that dispute back to Louisiana.
---
Missouri AG
Facebook Comments



News by Breaking911