Josh Duggar started serving his 12 year prison sentence on Tuesday at the Federal Correctional Institute Seagoville, just outside of Dallas.
Duggar is most commonly known for his role on TLC's show, 19 Kids and Counting. The show was canceled in 2015 after Josh Duggar was accused of molesting five girls.
Years later, in 2021, pornographic photos of children being sexually abused, including toddlers, were found on a computer at his work.
The 34-year-old reality star was then charged with Downloading and Possessing Child Pornography and sentenced to 151 months in prison.
FCI Seagoville has a sex offender treatment program that Duggar will partake in. He will be on supervised release for 20 years once he finishes his time.
In addition to registering as a sex offender, he will only be allowed to have supervised visits with his children. He's also not allowed to have access to the internet on his phone or any device.


Post Views:
2
Josh Duggar Serving 12 Year Prison Sentence in Seagoville For Child Pornography Conviction
Ex-Prosecutor Turned Criminal Justice Reform Advocate Is Charged With Rape in Manhattan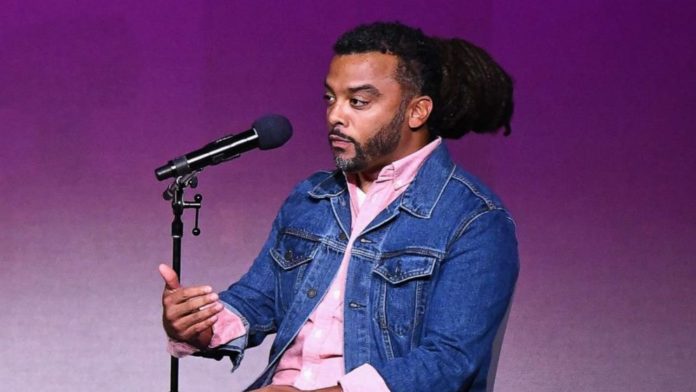 NEW YORK – Former Boston attorney and founder of Prosecutor Impact Adam Foss, 42, has been indicted for raping a woman while she slept in a Manhattan hotel room in October 2017. Foss is charged in a New York State Supreme Court indictment with rape in the first degree and sexual abuse in the first degree.
"I thank this brave survivor, who had the courage to come forward and share her story," said Manhattan District Attorney Alvin L. Bragg, Jr.. "Our Special Victims Division is survivor-centered and trauma-informed, and we encourage anyone who believes they have been the victim of a sex crime to call our Hotline at 212-335-9373. Our prosecutors, investigators, and service providers are available to help."
According to court documents and statements made on the record in court, on October 21, 2017, Foss, a former prosecutor and public speaker, met the 25-year-old survivor at a Midtown hotel after exchanging calls and texts for approximately one month. After the survivor repeatedly said no to Foss' sexual advances, the two fell asleep, before Foss allegedly raped the woman as she slept.
---
MDAO
Facebook Comments



News by Breaking911
Man Exonerated After Being Wrongly Incarcerated For 25 years

On August 8, a man who spent 25 years in prison for murder was exonerated of the crime.
Cedric Dent was given a life sentence without the possibility of parole. This was after he was found guilty of shooting and killing someone in 1997.
However, Dent had continuously said that he was innocent. "I was a working man. I was taking care of my family. All of a sudden, things went wrong in my life, and they took my life away from me. I got locked up when I was 23, and I am 47 now. They took my good years away from me for something I didn't do," he expressed.
The killing happened when the victim and someone else were involved in an altercation. Dent was said to be at the movie theater watching a film when the incident occurred. However, he was apprehended and charged in relation to the killing 11 days after that.
"Nobody ever went to the theater to try to see if somebody could corroborate that. Nobody tried to find a paper record of that. There were systematic failures at every stage here. The police did not do their job. They did nothing to try and corroborate this identification of witnesses," stated Dent's lawyer after he was exonerated.
He added that one person identified Dent through a police lineup. Even though the Black man didn't match the description of the shooter, Dent was still charged in the matter.
"At trial, there was no other evidence, no physical evidence that tied Mr. Dent to the crime. It was really the testimony of this one witness," the lawyer stated.
Ms.Colbert, Dent's mother, said that another of her relatives had also been wrongfuly convicted. Her brother, Elvis, had been wrongfuly incarcerated for 43 years.


Post Views:
4
Man Exonerated After Being Wrongly Incarcerated For 25 years
Aggressive Teenagers Threaten Ohio Police During Gun Bust Arrest
Authorities say aggressive teenagers threatened Ohio police officers during a gun bust arrest on July 30. The Akron Police Department (more…)