40-year-old Kevin Robinson, a Sumter County, South Carolina, hospital worker, died after he was struck in the groin. This came after he was involved in a physical occurrence with hospital patient, Imani Cox, 27.
An autopsy was conducted on June 3. It has been determined that Robinson's cause of death was psychological stress associated with a physical altercation in the setting of cardiomegaly and obesity.
Authorities say that on May 27, Cox attempted to leave the hospital where she was being held under a court-ordered evaluation. As she tried to do so, hospital workers and security attempted to prevent her from leaving.
Cox then became violent and retreated from a worker who tugged at her arms.
As the mental health unit arrived on the scene, Cox began to kick and then hit mental health technician Robinson in the groin using her knee. After three days in the ICU, Robinson passed away. His death was said to be a homicide.
"I can tell you 32 years in law enforcement, I've taken a kick or two in that area. It'll take your breath," stated Coroner Robbie Baker.
One psychiatrist, Todd Engles, says that he deals with patients who exhibit the same behavior and believes that ER doctors and security should receive mental health training. He added that it should be done annually to prevent similar incidents.
Robinson was employed at Prisma Health Toumey Hospital for more than 10 years. He was said to be a great friend and employee.
Cox is in custody at the Sumter County Detention Center, facing involuntary manslaughter charges.


Post Views:
2
Hospital Employee Dies After Being Kicked In The Groin By Patient
Man Exonerated After Being Wrongly Incarcerated For 25 years

On August 8, a man who spent 25 years in prison for murder was exonerated of the crime.
Cedric Dent was given a life sentence without the possibility of parole. This was after he was found guilty of shooting and killing someone in 1997.
However, Dent had continuously said that he was innocent. "I was a working man. I was taking care of my family. All of a sudden, things went wrong in my life, and they took my life away from me. I got locked up when I was 23, and I am 47 now. They took my good years away from me for something I didn't do," he expressed.
The killing happened when the victim and someone else were involved in an altercation. Dent was said to be at the movie theater watching a film when the incident occurred. However, he was apprehended and charged in relation to the killing 11 days after that.
"Nobody ever went to the theater to try to see if somebody could corroborate that. Nobody tried to find a paper record of that. There were systematic failures at every stage here. The police did not do their job. They did nothing to try and corroborate this identification of witnesses," stated Dent's lawyer after he was exonerated.
He added that one person identified Dent through a police lineup. Even though the Black man didn't match the description of the shooter, Dent was still charged in the matter.
"At trial, there was no other evidence, no physical evidence that tied Mr. Dent to the crime. It was really the testimony of this one witness," the lawyer stated.
Ms.Colbert, Dent's mother, said that another of her relatives had also been wrongfuly convicted. Her brother, Elvis, had been wrongfuly incarcerated for 43 years.


Post Views:
4
Man Exonerated After Being Wrongly Incarcerated For 25 years
Aggressive Teenagers Threaten Ohio Police During Gun Bust Arrest
Authorities say aggressive teenagers threatened Ohio police officers during a gun bust arrest on July 30. The Akron Police Department (more…)
Missouri Man Faces Federal Charges Of Threatening Arizona Election Official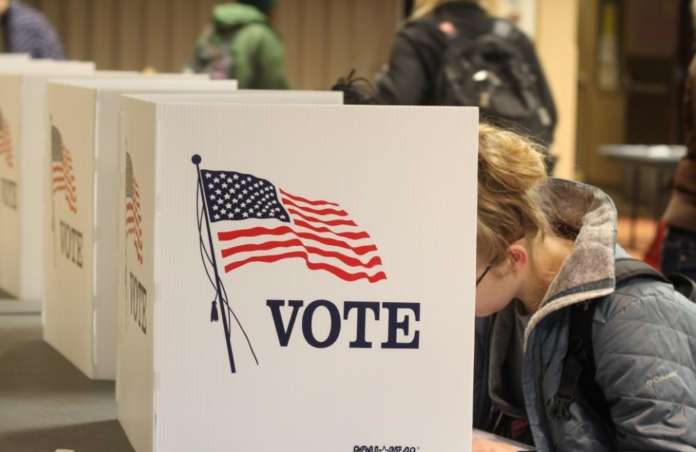 A Missouri man was indicted Tuesday for allegedly leaving a voicemail containing a threat on the personal cell phone of an election official in the Maricopa County Recorder's Office in Maricopa County, Arizona.
Walter Lee Hoornstra, 50, of Tecumseh, is charged with one count of communicating an interstate threat and one count of making a threatening telephone call.
"These unlawful threats of violence endanger election officials, undermine our electoral process, and threaten our democracy," said Assistant Attorney General Kenneth A. Polite, Jr. of the Justice Department's Criminal Division. "The department's Election Threats Task Force, working with our partners across the country, remains committed to investigating and prosecuting such illegal threats to ensure that these public servants are able to do their jobs free from intimidation."
According to the indictment, on or about May 19, 2021, Hoornstra allegedly left the following voicemail message on the personal cell phone of the election official: "So I see you're for fair and competent elections, that's what it says here on your homepage for your recorder position you're trying to fly here. But you call things unhinged and insane lies when there's a forensic audit going on. You need to check yourself. You need to do your [expletive] job right because other people from other states are watching your ass. You [expletive] renege on this deal or give them any more troubles, your ass will never make it to your next little board meeting."
"The FBI is committed to vigorously investigating and holding accountable anyone who threatens election workers," said Assistant Director Luis Quesada of the FBI's Criminal Investigative Division. "These public servants protect our fundamental right to vote by administering fair and free elections. Any attempts to interfere with our elections by intimidating election officials, their staffs, and volunteers with threats of violence will not be tolerated."
If convicted, Hoornstra faces up to five years in prison for making a threatening interstate communication and up to two years in prison for making a threatening telephone call. A federal district court judge will determine any sentence after considering the U.S. Sentencing Guidelines and other statutory factors.
FBI Phoenix is investigating the case.
---
DOJ
Facebook Comments



News by Breaking911