Four police officers have been apprehended and charged in the 2020 death of Breonna Taylor.
Taylor was fatally shot inside of her residence in Louisville, Kentucky, by plainclothes officers who were conducting a "no-knock" search warrant.
The 26-year-old hospital employee was shot when officers forced entry into her apartment after midnight. Taylor had been lying in her bed with her boyfriend, Kenneth Walker.
Her death led to racial injustice protests in many U.S. cities.
Previously, only one officer, ex-Louisville detective Brett Hankison, that was a participant in the raid, had been charged in the case.
However, earlier this year, Hankison, who shot his gun 10 times, was acquitted. He is now one of the four officers that has just been charged through the U.S. Department of Justice.
The other officers are ex-officer Joshua Jaynes, and Officers Hanna Goodlett and Kyle Meany.
All of the officers are charged with civil rights violations, unlawful conspiracy, unconstitutional use of force and obstruction. The latter three officers have also been charged with falsification of a search warrant. Only Mr. Hankison faces an additional charge of excessive force for shooting during the raid.
Search warrant documents obtained by officers had Ms. Taylor's name and address on it. Authorities had believed that a former boyfriend, Jamarcus Glover, was a part of a drug ring and had used her residence to stash his drugs.
However, no drugs were located in the apartment, and the search had been canceled subsequent to the shooting.
During the raid, Kenneth Walker shot and injured an officer in the leg, thinking he was an intruder. He faced attempted murder charges that were later dropped.
Relatives of Taylor's filed a lawsuit against the Louisville Police Department and reached a $12 million settlement in 2020.


Post Views:
2
Four Police Officers Charged In The Fatal Shooting Of Breonna Taylor
Brother Fights With Sister, Knocking Mother's Casket Over During Funeral

During a funeral service in Richmond, California, a huge fight occurred, involving a brother and sister. It resulted in their mother's casket being knocked over and an apprehension.
The Richmond Police Department noted that the incident happened, on Saturday, at Rolling Hills Memorial Park.
Authorities say that during the fight, the sister's boyfriend intervened which escalated the situation.
The brother then entered his vehicle and tried to hit his sister but missed. On the other hand, he hit another woman and made the mother's casket fall over. It was documented that the body did not fall out.
The woman who was hit suffered non-life threatening injuries.
The brother also drove in grass and gravestones, which led to a water main break. In the end, the water flooded the plot that belonged to the funeral director's mother.
To add, a funeral attendee hit the 36-year-old brother with a cane once he exited his vehicle in order to 'get him under control.'
The brother received medical attention for a wound he suffered during the physical altercation and was then apprehended.
The park estimated that the total amount of damages is about $20,000. The manager noted that the cemetery will be paying for all repairs.
It was also reported that one relative brought a stun gun to the services because of a long history of problems within the family.


Post Views:
3
Brother Fights With Sister, Knocking Mother's Casket Over During Funeral
WATCH: Attorney General Merrick Garland makes statement in wake of FBI raid of Mar-a-Lago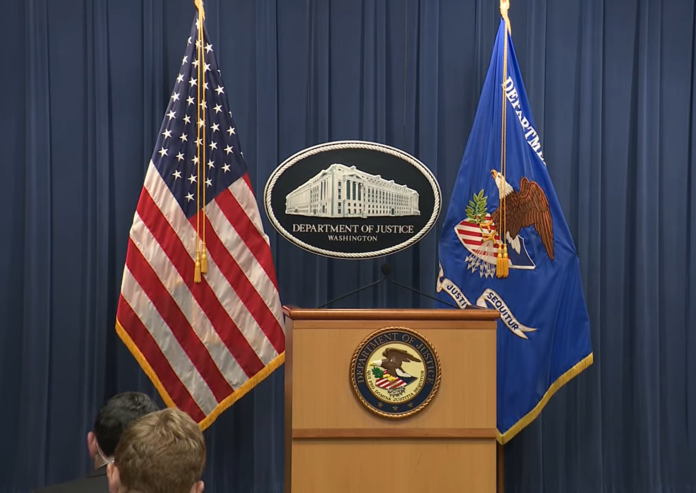 The FBI searched Donald Trump's Mar-a-Lago estate as part of an investigation into whether he took classified records from the White House to his Florida residence, people familiar with the matter said, a dramatic and unprecedented escalation of law enforcement scrutiny of the former president.
Facebook Comments
News by Breaking911
Police Search for California Teen Kiely Rodni Who Vanished From Campground Party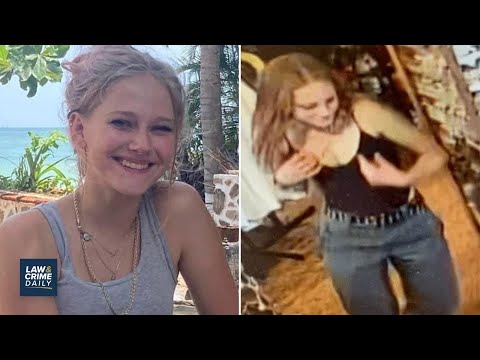 California police are searching for 16-year-old Kiely Rodni after she disappeared after a large party over the weekend. Plus, a (more…)