Authorities in Massachusetts have made an arrest in connection with the 1988 killing of an 11-year-old girl.
Marvin C. McClendon, Jr., 74, was arrested on Tuesday evening in the case of Melissa Ann Tremblay's death.


McClendon, a former Massachusetts Department of Corrections officer, left the state after retiring in 2002. He was tracked down to his home in Alabama and taken into custody.
McClendon was living in Massachusetts but had ties to New Hampshire, where the girl's body was found on train tracks.
Authorities said that Tremblay went with her mother and her mother's boyfriend to a social club on Sept. 11, 1988. While they were inside, Tremblay played in the neighborhood nearby. She was last seen in the late afternoon by a railroad employee and pizza delivery driver.
That night, Tremblay's mother and her boyfriend searched the entire area before reporting her missing.
Tremblay was found the next day, stabbed to death. Her body had been left on the tracks, and a train struck the girl's body.
No arrests were ever made in her death and the case went cold. Officials have been working on the cold case since 2014 and say that McClendon was always a person of interest. Now, evidence that was recovered from her body has been directly tied to the suspect.
Authorities will not detail exactly what that evidence was and did not disclose a motive.
McClendon is being held on a fugitive charge in Alabama. He waived rendition, which means he did not appear in court Thursday for arraignment.
Arrangements are now being made to return him to Massachusetts to face murder charges in Lawrence District Court, possibly as soon as next week.


Post Views:
2
Former Officer Arrested in Cold Case Murder of 11-Year-Old Girl
Giants vs. Cowboys Thanksgiving Day Game Makes History With 42 Million Viewers

The football game that took place on Thanksgiving Day between the Dallas Cowboys and the New York Giants set a record. It was the most-watched NFL regular-season game on network television in NFL history.
The Cowboys defeated the Giants with a 28-20 victory.
Besides just the usual tradition of watching football on Thanksgiving, there are other reasons why this game was so popular.
First, the Cowboys and Giants are popular teams whose cities hold the No.1 and No. 5 media markets in the U.S.
The game also showed two 7-3 teams visibly in the playoff possibilities. The Giants are in the first year of rebuilding under general manager Joe Schoen and head coach Brian Daboll. However, they started the season off surprisingly and have won games against division leaders, the Tennessee Titans and Baltimore Ravens.
At the same, the Cowboys are doing well, being said to have the No. 1 scoring defense. Linebacker Micah Parsons is leading with 12 sacks himself.
The game was close until the fourth quarter.
At halftime, the Giants were beating the Cowboys 13-7. But, the Cowboys came back with three consecutive second-half touchdowns which put the score at 28-13. The Giants touchdown with eight seconds ended the scoring.
Neither team will play again until Sunday, December 4. The Giants will play the Washington Commanders, and the Cowboys will play the Indiana Colts.


Post Views:
14
Giants vs. Cowboys Thanksgiving Day Game Makes History With 42 Million Viewers
Parents Charged After Leaving Two-Year-Old Home Alone While Going Out Of State

Parents from South Carolina have been taken into custody after leaving their 2-year-old child at home alone as they went to New York, the Charleston Police Department said.
Authorities say that on November 17, close to 2 p.m., they arrived to a residence after receiving information about a toddler being by themselves in an apartment.
Court documents show that someone told police that the child's father sent a text message indicating that he was in New York for business purposes.
Because the apartment complex couldn't reach anyone inside of the apartment, they conducted an emergency walk-through.
Records state that a child was discovered asleep on a bed in the living room.
Authorities stated that the child woke up and wanted his empty water bottle. Besides a dirty pamper, the toddler was in good condition and was transported to a hospital through a foster care provider.
Police say that they attempted to contact the father and mother but were unable to do so.
Later, 24-year-old Donald Gekonge, the father of the child, reached out to the complex and talked to police. He reportedly told them that he had left at 6 a.m. that morning, and he was "only a few states away."
Eventually, he stated that he was in New York for business, and he was unaware of who was caring for his toddler. However, he believed that it was the mother of the child, Darline Aldrich.
Then, later on, Gekonge's story evolved even more. He admitted that Aldrich was in New York, as well, for an emergency.
Gekonge and Aldrich were apprehended on charges of unlawful conduct toward a child.
Gekonge's bond was set at $50,000, and Aldrich's bond was placed at $75,000.


Post Views:
13
Parents Charged After Leaving Two-Year-Old Home Alone While Going Out Of State
Top 5 Drug-Related Arrests Caught on Bodycam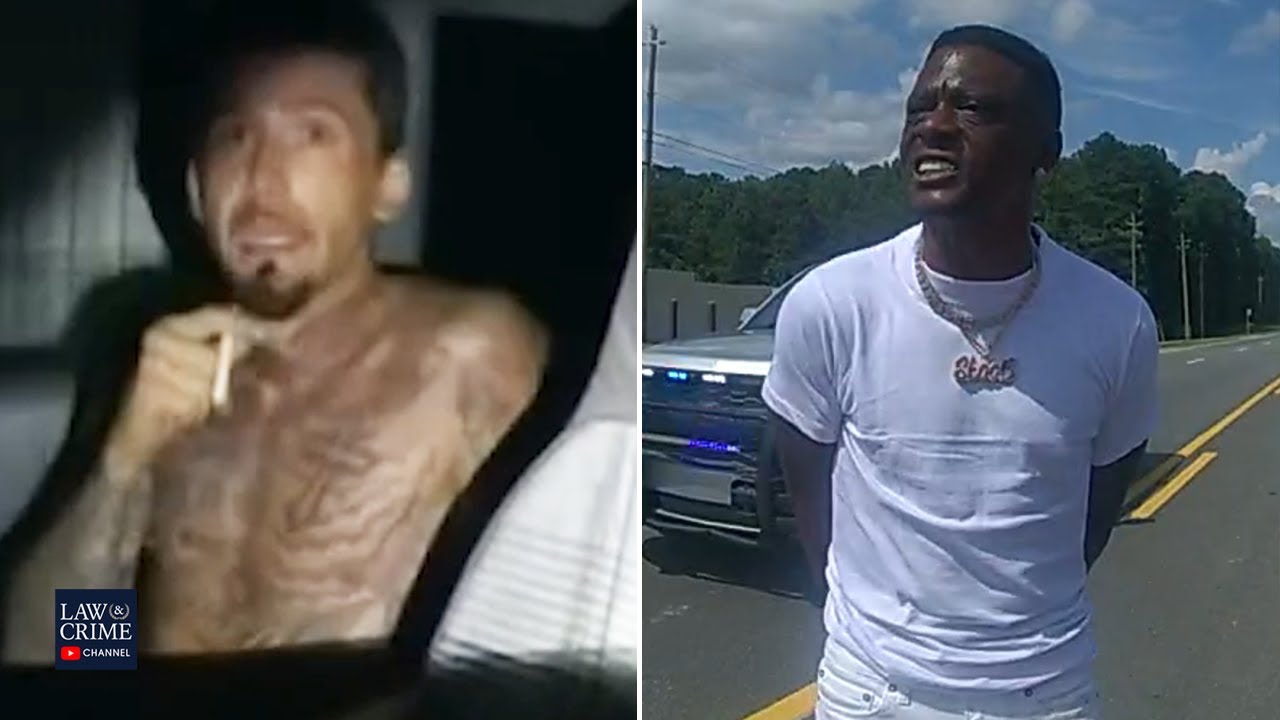 The Law&Crime Network's Angenette Levy and retired DEA agent Steve Murphy break down five drug-related arrests caught on bodycam by (more…)