A man has been apprehended after being accused of beating a woman so critically, that she was "internally decapitated."
The Cincinnati, Ohio police say that 25-year-old Mayzio Arnold was arrested. He faces murder charges as of Wednesday.
Authorities say that he caused wounds that resulted in the death of Deandrea Funchess, a 24-year-old healthcare worker, extensively. On February 15, she was discovered unresponsive in a residence.


Court documents show that Arnold beat Funchess, his live-in girlfriend and mother of his two children, extensively. She had ligaments of her spinal column tore apart from the bottom of her skull. This is known as atlanto-occipital dislocation.
Months ago, Arnold is said to have told Funchess' relatives that she died from a drug overdose.
Meanwhile, an investigation into Funchess' death remained. Later, a medical examiner noted that her cause of death was homicidal violence.
Arnold is now in custody on a $750,000 bail. He hasn't entered a plea.
"It's really a shocker right now to find out that he's responsible for this," Bernadette Davis, Funchess' mother said. She added that the fact that Arnold told her Funchess died of an overdose "didn't sit right with me."


Post Views:
2,924
Father Arrested After 'Internally Decapitating' Mother Of His Children
MANHUNT: Cops Search For Man Accused Of Killing Woman In Daytona Beach; Schools On Lockdown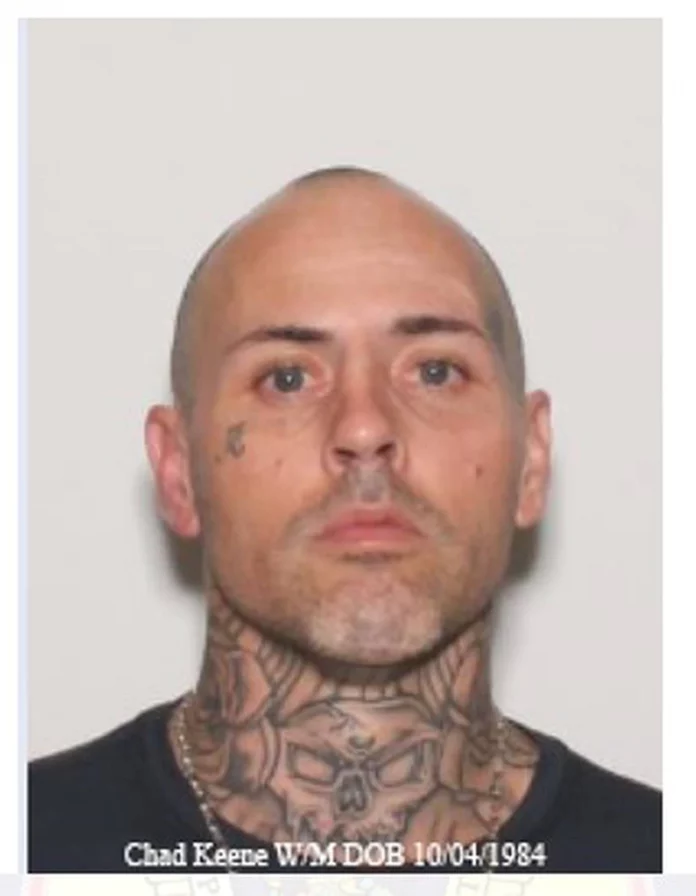 FLORIDA – The Daytona Beach Police Department (DBPD) is investigating a murder which occurred today at 11:56 a.m. near Glenview Blvd.
A 30-year-old woman was transported to Halifax Medical Center, where she succumbed to her injuries.
Police are actively looking for Chad Keene, 37, — last seen in that immediate area — following the shooting death of Karli Elliott, 20.
Three neighboring schools have been placed in lock down. These include: Ortona Elementary, Our Lady of Lourdes, and Riverview Learning Center.
Next of kin has been notified.
No other information is available.
Facebook Comments
News by Breaking911
19 Year Old Arrested For Murder In Dallas

On August 16, Dallas police arrested 19 year old Anthony Charles Barber Jr in connection with murder.
Authorities responded to a shooting call around 10:20 p.m., on May 20,2022, in the 3000 block of E. Ledbetter Drive.
Upon arrival they found an unidentified male in front of the apartment complex suffering from a gunshot wound.
He was transported to an area hospital where he later succumbed to his injuries.
Barber Jr. was arrested and booked into Dallas County Jail for murder. His bond is set for $500,000.


Post Views:
3
https://www.smashdatopic.com/19-year-old-arrested-for-murder-in-dallas/

Family Mourning After 13 Year Old Boy Dies From Accidental Fentanyl Overdose

A family is mourning after finding a family member deceased in the bathroom from an accidental fentanyl drug overdose.
13 year old Jose Hernandez was found hunched over the bathroom sink dead early Wednesday morning by his grandmother.
The family says Jose had just started 8th grade at Aurora Hills Middle School Tuesday, in Colorado. They believe that Jose got some drugs from another child at the school and died from a fentanyl drug overdose.
His uncle said, "He seemed OK". There was no history of him doing any types of drugs or anything like that. I think it was just the crowd he decided to hang out with, and maybe them thinking it was good to tell him 'hey maybe try this out.'"
He also said, "I would just say to the parents, keep an eye open to your kids if they're feeling sad or depressed or something, help them out you know? I know my nephew wasn't depressed or anything like that, but maybe he was a curious kid and wanted to try it out."
The family is awaiting for the autopsy results to determine Jose's actual cause of death.
Aurora PD is currently investigating this case and have not commented.


Post Views:
2
https://www.smashdatopic.com/family-mourning-after-13-year-old-boy-dies-from-accidental-fentanyl-overdose/