Relatives are grieving a mother and daughter who were killed when someone, driving 80-100 mph, hit them from behind while traveling in Rialto, California.
"This could have been prevented. My sister could have went home that day," stated Hayley Labrada.
33-year-old Ashley Gilroy and 8-year-old Marlee Maldonado, her daughter, died after a driver struck their vehicle after speeding in his Jeep Cherokee. The mother and daughter were trapped inside of their Kia Sorento which eventually caught ablaze.
First responders and bystanders unsuccessfully tried to put the fire out, but Gilroy and her daughter couldn't be saved.
On Monday evening, Labrada and her relatives had been desperately trying to locate the two when they hadn't come back home.
"My brother-in-law was actually going up and down the freeways. My sister was doing the same thing, trying to look for her, checking parking lots," Labrada added.
At some point, Rocky, Ashley's husband, got a call from police stating that his wife and child had died.
"This is their only child…Rocky is going home to an empty home. And that's the most heartbreaking part. All because someone decided to get behind the wheel when they were drunk and not think twice about what they were doing wrong," the sister said.
35-year-old Paul Larios, the driver who struck them, also died. Witnesses reported seeing beer bottles close to his vehicle and there weren't any visible skid marks on the road. However, authorities haven't said whether alcohol or drugs were involved in the accident.
Larios sideswiped a Chevrolet Silverado, as well. The momentum from the accident forced Gilroy's vehicle into the back of another car. This caused a chain reaction that involved four vehicles. Two other drivers were taken to medical facilities with non-life threatening injuries.
The relatives have begged people to honor Gilroy and Maldonado by being cautious on the road and finding a sober designated driver.


Post Views:
726
Family Grieves Mother And Daughter Killed In High-Speed Accident
Brother Fights With Sister, Knocking Mother's Casket Over During Funeral

During a funeral service in Richmond, California, a huge fight occurred, involving a brother and sister. It resulted in their mother's casket being knocked over and an apprehension.
The Richmond Police Department noted that the incident happened, on Saturday, at Rolling Hills Memorial Park.
Authorities say that during the fight, the sister's boyfriend intervened which escalated the situation.
The brother then entered his vehicle and tried to hit his sister but missed. On the other hand, he hit another woman and made the mother's casket fall over. It was documented that the body did not fall out.
The woman who was hit suffered non-life threatening injuries.
The brother also drove in grass and gravestones, which led to a water main break. In the end, the water flooded the plot that belonged to the funeral director's mother.
To add, a funeral attendee hit the 36-year-old brother with a cane once he exited his vehicle in order to 'get him under control.'
The brother received medical attention for a wound he suffered during the physical altercation and was then apprehended.
The park estimated that the total amount of damages is about $20,000. The manager noted that the cemetery will be paying for all repairs.
It was also reported that one relative brought a stun gun to the services because of a long history of problems within the family.


Post Views:
3
Brother Fights With Sister, Knocking Mother's Casket Over During Funeral
WATCH: Attorney General Merrick Garland makes statement in wake of FBI raid of Mar-a-Lago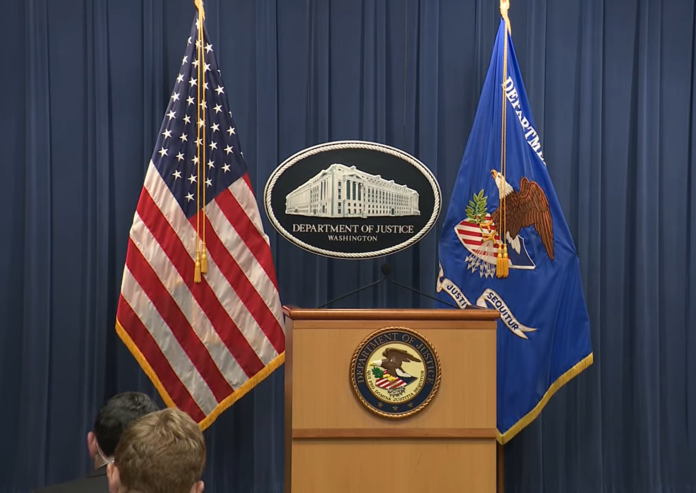 The FBI searched Donald Trump's Mar-a-Lago estate as part of an investigation into whether he took classified records from the White House to his Florida residence, people familiar with the matter said, a dramatic and unprecedented escalation of law enforcement scrutiny of the former president.
Facebook Comments
News by Breaking911
Police Search for California Teen Kiely Rodni Who Vanished From Campground Party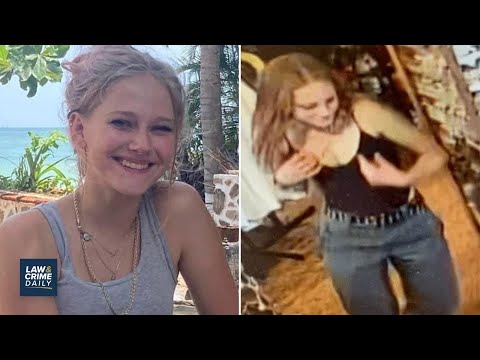 California police are searching for 16-year-old Kiely Rodni after she disappeared after a large party over the weekend. Plus, a (more…)