According to police in Osceola County, Florida, a child is on life support after being discovered unresponsive with their head in a toilet at a hotel.
22-year-old Larry Rhodes was apprehended last week and charged with child neglect.
On July 5, authorities arrived at a Knights Inn in Kissimmee after a call about a drowning, citing that someone's head was in a toilet.
Documents indicate that 8 people were found in the room. This includes Rhodes, his girlfriend Bianca Blaise, 25; and six children. Their ages range from a baby younger than 1-year-old to 6 years old.
One of the six children was found without a pulse and not breathing. Therefore, CPR was performed. The child was transported to Arnold Palmer Hospital with a serious brain bleed and was on a ventilator.
Officers added that another child had been hurt as their eyes were swollen and mouth was bloodied. To add, deputies discovered another child with several wounds and bruises on their face.
Rhodes and Blaise told authorities that the siblings had gotten into a physical altercation inside of the hotel room.
Detectives say that other children in the room had several injuries, and one had bleeding in his left eyeball.
All of the children involved had been transported to a medical facility for treatment.
Witnesses in other rooms told police that they heard a loud thud about 5 to 10 minutes prior to authorities arriving. They believed that it was a child who had fallen.
When authorities searched the room, blood and two guns with several magazines were found.
In an interview that occurred later, Blaise told officers that she and Rhodes disciplined the children, including spankings. The children were also forced to stand in a corner and perform exercises.
Blaise told authorities that when she got back to the hotel room on July 5, she discovered one of the children with their head in the toilet. At first, she stated that it looked as though the child was drinking water from the bowl. When Rhodes went into the bathroom, he then told Blaise to call 911.
Rhodes and Blaise have been charged with six counts of child neglect with great bodily harm with a bail of $15,000 each. After her arrest, Blaise bonded out of jail.


Post Views:
2
Couple Arrested After Child Discovered Unresponsive With Head In Hotel Toilet
MANHUNT: Cops Search For Man Accused Of Killing Woman In Daytona Beach; Schools On Lockdown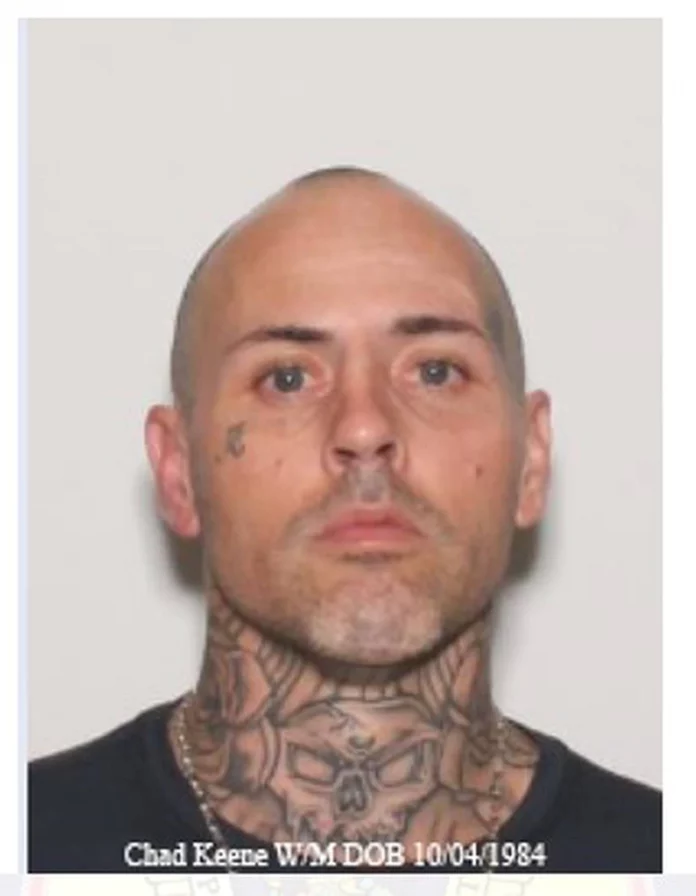 FLORIDA – The Daytona Beach Police Department (DBPD) is investigating a murder which occurred today at 11:56 a.m. near Glenview Blvd.
A 30-year-old woman was transported to Halifax Medical Center, where she succumbed to her injuries.
Police are actively looking for Chad Keene, 37, — last seen in that immediate area — following the shooting death of Karli Elliott, 20.
Three neighboring schools have been placed in lock down. These include: Ortona Elementary, Our Lady of Lourdes, and Riverview Learning Center.
Next of kin has been notified.
No other information is available.
Facebook Comments
News by Breaking911
19 Year Old Arrested For Murder In Dallas

On August 16, Dallas police arrested 19 year old Anthony Charles Barber Jr in connection with murder.
Authorities responded to a shooting call around 10:20 p.m., on May 20,2022, in the 3000 block of E. Ledbetter Drive.
Upon arrival they found an unidentified male in front of the apartment complex suffering from a gunshot wound.
He was transported to an area hospital where he later succumbed to his injuries.
Barber Jr. was arrested and booked into Dallas County Jail for murder. His bond is set for $500,000.


Post Views:
3
https://www.smashdatopic.com/19-year-old-arrested-for-murder-in-dallas/

Family Mourning After 13 Year Old Boy Dies From Accidental Fentanyl Overdose

A family is mourning after finding a family member deceased in the bathroom from an accidental fentanyl drug overdose.
13 year old Jose Hernandez was found hunched over the bathroom sink dead early Wednesday morning by his grandmother.
The family says Jose had just started 8th grade at Aurora Hills Middle School Tuesday, in Colorado. They believe that Jose got some drugs from another child at the school and died from a fentanyl drug overdose.
His uncle said, "He seemed OK". There was no history of him doing any types of drugs or anything like that. I think it was just the crowd he decided to hang out with, and maybe them thinking it was good to tell him 'hey maybe try this out.'"
He also said, "I would just say to the parents, keep an eye open to your kids if they're feeling sad or depressed or something, help them out you know? I know my nephew wasn't depressed or anything like that, but maybe he was a curious kid and wanted to try it out."
The family is awaiting for the autopsy results to determine Jose's actual cause of death.
Aurora PD is currently investigating this case and have not commented.


Post Views:
2
https://www.smashdatopic.com/family-mourning-after-13-year-old-boy-dies-from-accidental-fentanyl-overdose/