Officer Rose Valentino is a police officer from Cincinnati, Ohio. She was once seen on a reality show that depicted women in law enforcement. Now, she has been taken off of the streets. This comes after her own body cam recording captured her using a racial slur.
Officer Valentino was often featured on the TLC series "Police Women of Cincinnati." During a recent internal investigation, it was discovered that on April 5, she used a racial slur while in her squad car.
"F—-ing [n-word], I f—-ing hate them!" Valentino is heard saying on the recording as she hit the steering wheel.
A report noted that Valentino stated that she was frustrated. This was because of the amount of cars that had accumulated while trying to pick up students at a high school. The vehicles hadn't moved when she turned on her lights and sirens.
The report added that Valentino became more angry after a Black student walked by her vehicle. He had given her "the middle finger."
"This is a hard job. I was getting to the point where I was really being affected by it. I have been on for fourteen years," Valentino told detectives as documented in the report.
She told investigators that she doesn't normally use racial slurs. Valentino also expressed that she would be willing to get treatment to help with the stress of the job.
"To have that agitation, that aggressiveness, that anger, to be triggered like that. It shouldn't be that easy to be triggered," stated the Cincinnati NAACP President.
For now, Valentino has been placed on desk duty. She isn't allowed to be on the streets while wearing her uniform, badge, or carrying a weapon.


Post Views:
247
MANHUNT: Cops Search For Man Accused Of Killing Woman In Daytona Beach; Schools On Lockdown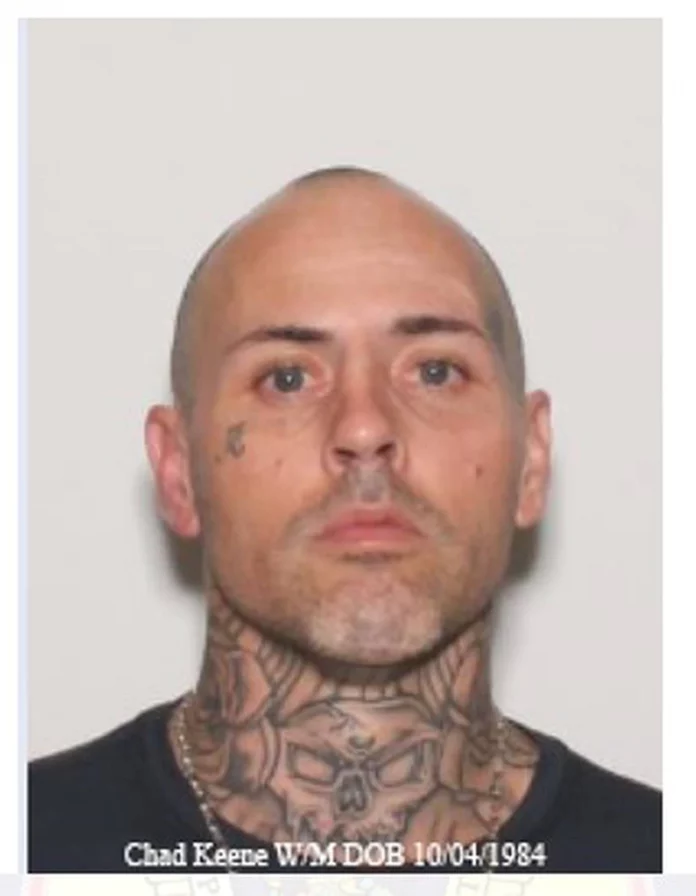 FLORIDA – The Daytona Beach Police Department (DBPD) is investigating a murder which occurred today at 11:56 a.m. near Glenview Blvd.
A 30-year-old woman was transported to Halifax Medical Center, where she succumbed to her injuries.
Police are actively looking for Chad Keene, 37, — last seen in that immediate area — following the shooting death of Karli Elliott, 20.
Three neighboring schools have been placed in lock down. These include: Ortona Elementary, Our Lady of Lourdes, and Riverview Learning Center.
Next of kin has been notified.
No other information is available.
Facebook Comments
News by Breaking911
19 Year Old Arrested For Murder In Dallas

On August 16, Dallas police arrested 19 year old Anthony Charles Barber Jr in connection with murder.
Authorities responded to a shooting call around 10:20 p.m., on May 20,2022, in the 3000 block of E. Ledbetter Drive.
Upon arrival they found an unidentified male in front of the apartment complex suffering from a gunshot wound.
He was transported to an area hospital where he later succumbed to his injuries.
Barber Jr. was arrested and booked into Dallas County Jail for murder. His bond is set for $500,000.


Post Views:
3
https://www.smashdatopic.com/19-year-old-arrested-for-murder-in-dallas/

Family Mourning After 13 Year Old Boy Dies From Accidental Fentanyl Overdose

A family is mourning after finding a family member deceased in the bathroom from an accidental fentanyl drug overdose.
13 year old Jose Hernandez was found hunched over the bathroom sink dead early Wednesday morning by his grandmother.
The family says Jose had just started 8th grade at Aurora Hills Middle School Tuesday, in Colorado. They believe that Jose got some drugs from another child at the school and died from a fentanyl drug overdose.
His uncle said, "He seemed OK". There was no history of him doing any types of drugs or anything like that. I think it was just the crowd he decided to hang out with, and maybe them thinking it was good to tell him 'hey maybe try this out.'"
He also said, "I would just say to the parents, keep an eye open to your kids if they're feeling sad or depressed or something, help them out you know? I know my nephew wasn't depressed or anything like that, but maybe he was a curious kid and wanted to try it out."
The family is awaiting for the autopsy results to determine Jose's actual cause of death.
Aurora PD is currently investigating this case and have not commented.


Post Views:
2
https://www.smashdatopic.com/family-mourning-after-13-year-old-boy-dies-from-accidental-fentanyl-overdose/